Default email content is created automatically for all accounts to speed up and simplify the process of sending emails. The default content can be modified in Settings -> Configuration in the section Sending invoices by e-mail.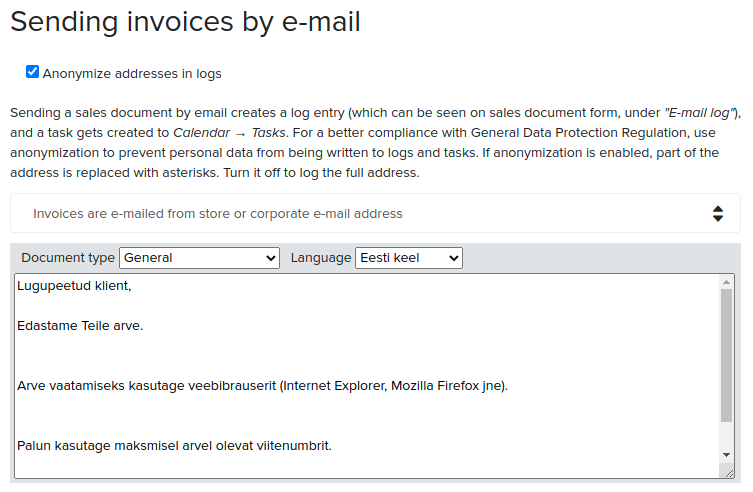 It is possible to change the content of the e-mail based on the document type and language. This allows you to save different contents to different types of emails. For example, if you save different content for the "Offer" type, each time this type of document is sent by e-mail, the text will change accordingly.
You can always change the content of your emails. If you delete new modified content from different document types, the content saved under the "General" category will automatically appear with the e-mail.
In addition, the content of the e-mail includes company information (company name, address, telephone number, etc.) that is marked on the account.