Adding products manually
Select PIM -> Products (it opens product catalog) select ,,new" or open PIM menu and then select ,,new product"
Using PIM(new)
Open PIM(new)-> Manage product catalog-> add a product
After selecting ,,new product" opens product card.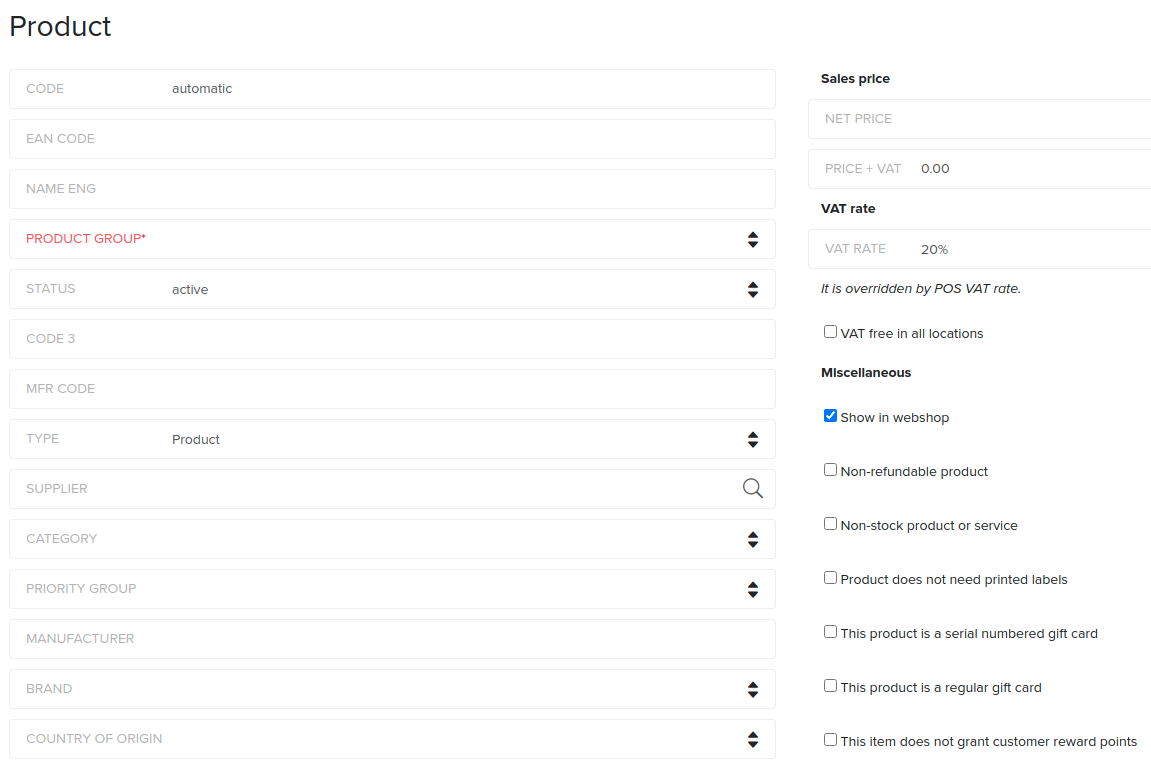 On product card you can mark, select necessary information. If everything has been marked then click ,,save" and a new product is added. You can change product in product catalog. Select the product you want to change and the product card opens. After changes, save.
When using PIM(new) also product card opens and after needed information is added click ,,save"
Saved products can not be deleted from Erply. Product status can be changed in to ,,archived" - in that case this particular product does not show up on everyday business. Archived products can be found as defaullt in product catalog but in reports, POS and elsewhere are hidden.
Weight Product
When creating weight product you will need to mark in ,, unit" row kilogram, products weight and gross weight. Weight is product itself and gross weight is a product with a packaging. If produt does not have packaging (like open produce) then leave gross weight slot empty. If needed information is added press ,,save" and weight product is added.
In POS selecting product you need to add gross weight and system calculates exact price.
Services
You can add services like a you would add new products. Only diffrence is that service does not have physical stock or net cost. When creating service you would need to select ,,Non-stock product or service".
Gift cards
Gift cards can be created also like you would add a product and choose if it is in stock item or not.
According to your need to create a gift card with serial number or regular gift card you have to make a tick on needed setting:
this product is a serial numbered gift card or this product is a regular gift card.
You need to make sure that when you crate a giftcard lika a product you need to tick ,,VAT free in all locations"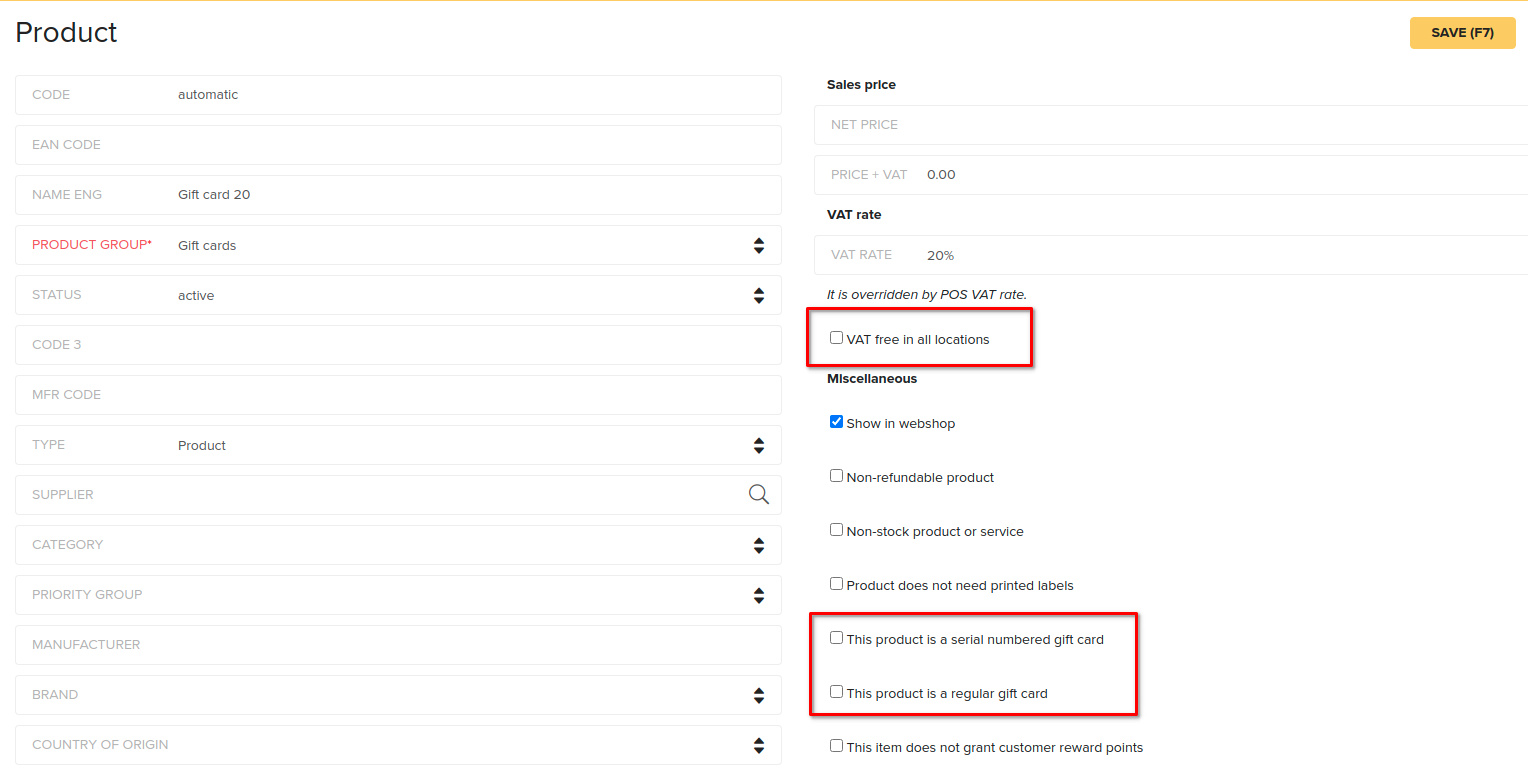 It is possible to create a gift card with different values or just one without value. Gift card without value can be determined at the time of purchase.
Packages
Defining package on your product card allows to sell and products buy in packages. Erply has three basic categories if you do not see a right one you want you can add a new one in Settings-> All settings -> Inventory settings chapter-> Packages
To set up what package certain product has you need to open product card and choose packages.

Enter needed information and press ,,Save"
Using PIM(new)
Open product card and choose (from left) ,,packages"
By choosing ,,Add a package" you can create a package to this product. Mandatory fields are ,,Type" and ,,Amount"
Type- what kind of package it is
Amount- how much poducts are in one package
It is also possible to assign an EAN code to the packaging, with which you can identify the package.