Benefits of CSV Inventory Transfer
CSV Inventory Transfer helps businesses transfer stock from one warehouse to multiple locations at the same time using a spreadsheet file shaved in a CSV format.
For example, if you make a purchase order and your supplier provides you with a spreadsheet file of the products, you can resave that file in the proper format compatible with Erply and upload it in order to perform the transfers from the warehouse location receiving the inventory to one or more other locations within you Erply account
How to use CSV Inventory Transfer
Before you will be able to use the plugin, you will need to ccontact Erply support through support@erply.com or through the support line (855) 463-7759. Make sure to reference your client code and the name of the plugin.
Once Erply Support installs the plugin into your account, you will notice a new option added to the INVENTORY module. From there you can also download a sample example of how your CSV file should look like as shown in action 3.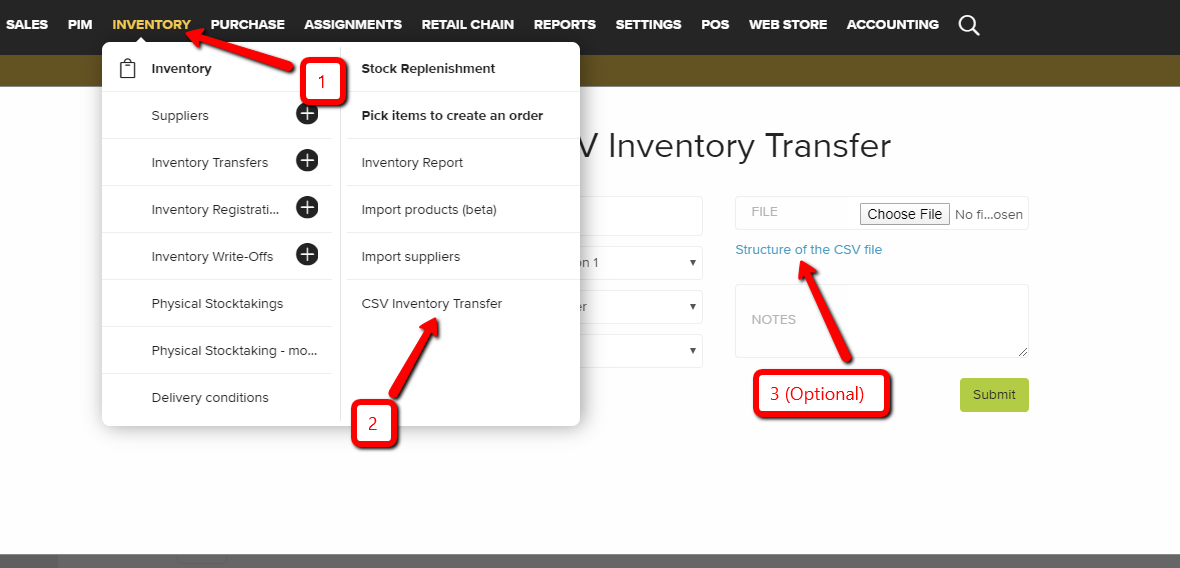 If you decide to create your own CSV file and get it ready for import, follow the steps below.

Step 1: If you decide to create a CSV file with the with the following columns: PRODUCT_CODE, PRODUCT_AMOUNT and WAREHOUSE_TO_ID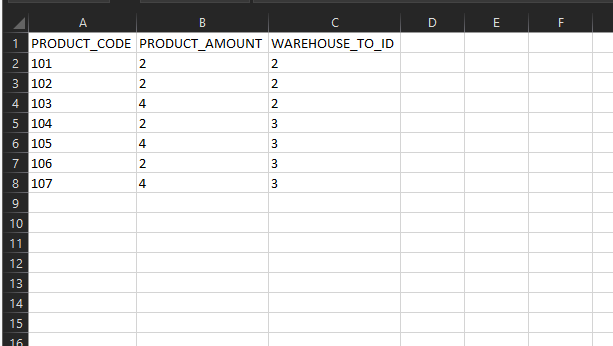 Fill the file properly based on your transfer data. In order to get the WAREHOUSE_TO_ID, go to RETAIL CHAIN -> Locations and the warehouse ID will be listed under the # column.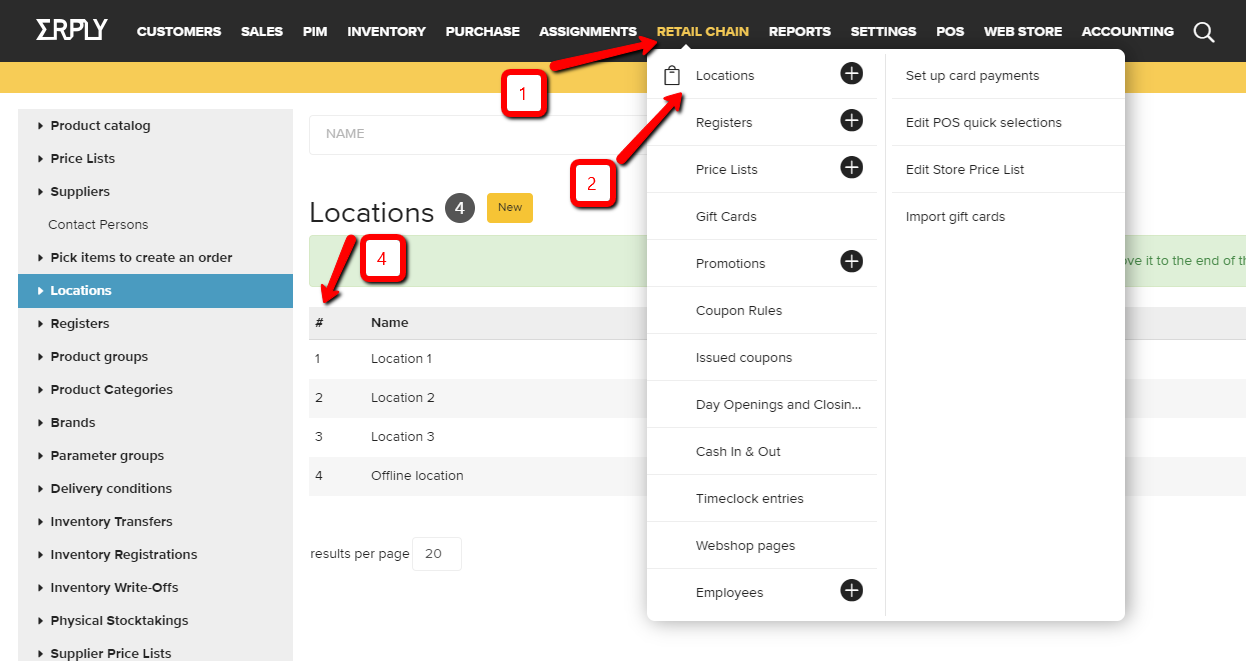 Step 2: Save the file as CSV-UTF8 format and get ready to upload it.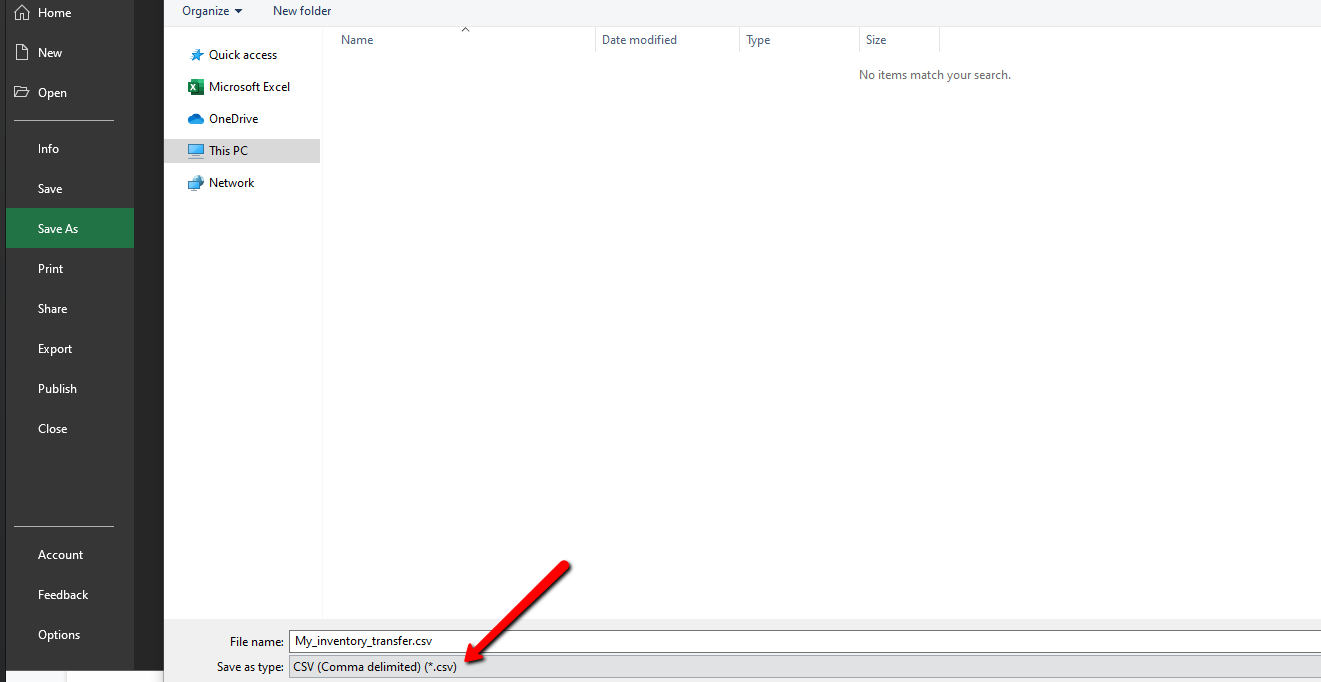 Step 3: Under INVENTORY -> CSV Inventory Transfer, click "Choose file" and navigate to and choose your CSV saved file (1). Add the date if you put a different date for the transfer(2), select the source location (3), choose the type of act (4), choose whether you want it to be created as confirmed or not (5), add any notes you wish (6) and finally click submit.

A success message will pop up at the top of the window. You can then verify that your transfers have been created under INVENTORY -> Inventory Transfers.

Terms to know
Inventory Transfer: It is an inventory act that moves stock from one location to another within the user's account. An inventory transfer takes effect only when it is confirmed
Transfer order: A transfer draft that with customized pricing that will then allow the user to create a regular inventory transfer later on. For instance, this feature can be used when one location is charging the other a price different from the FIFO cost that is associated with each product.
Frequently Asked Questions
Can I change prices on an inventory transfer?
No. If you wish to print a transfer order with different pricing, use the transfer order feature instead of the inventory transfer.
Does a transfer order move stock when confirmed?
No, only inventory transfers move stock. If you create a transfer order, you will then need to convert it to a regular inventory transfer and then confirm it. At that point stock amounts will move.