If the order has been prepared and confirmed and there are enough goods in stock, it is possible to prepare either a Waybill or an Invoice-Waybill from the Order. There are several ways how to create an invoice. One of them is when you open an order and tick all the products you want to add to the invoice and then click on create "a waybill" or "invoice-waybill".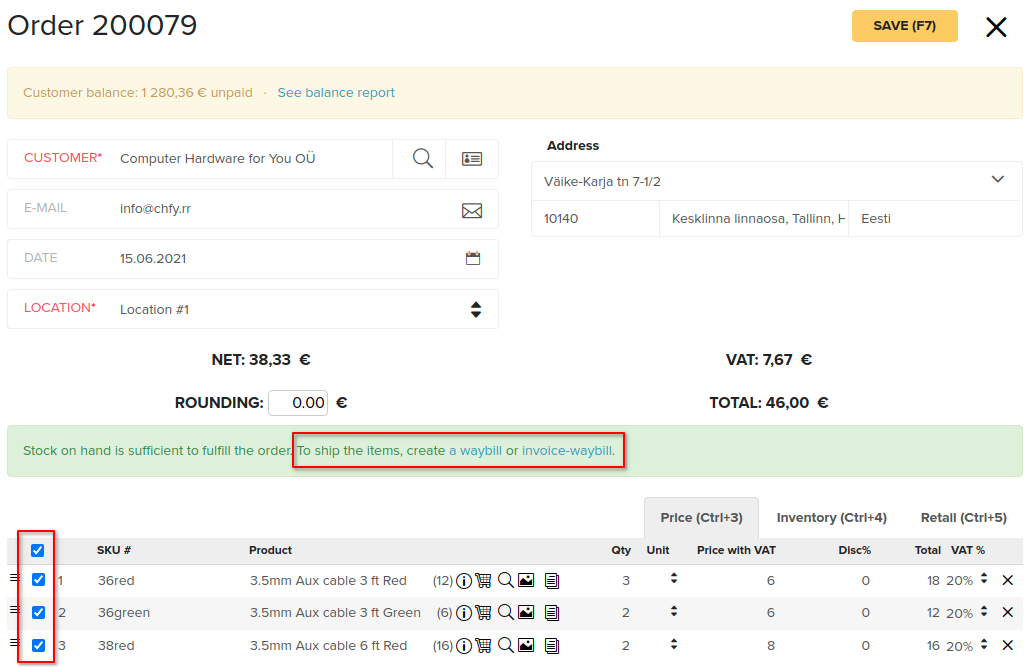 Alternatively, if you are viewing all orders, select "Create Invoice" from the More options at the end of the order line. Then all products from the order are move to Invoice-waybill.


It is also possible to add several orders from one customer to one summary invoice-waybill, in which case it is necessary to tick all the orders you want and select In the bottom right "Fulfill". The system adds all the goods from orders to the invoice-waybill.