Why Use
Inventory Write-Off decreases the stock level of items in ERPLY. It also includes a section on the reason codes that can be associated with such Write-Offs.

Use to write-off returns, damaged goods, samples, etc.

Use to make inventory quantity adjustments when a difference exists.
How To Use
Step 1: Click on the Inventory module and in the drop down menu click on "Inventory Write-Offs"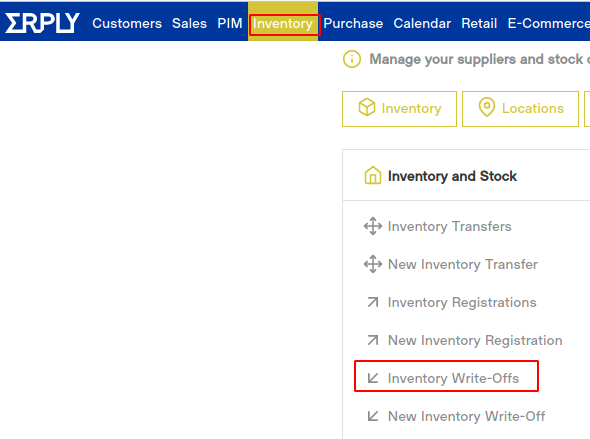 Click on the "New" icon.
This will open a blank Inventory Write-Off. Here you can choose the location for adjustments, products you're writing off, and a reason for doing so. In most cases Write-Offs are done because of broken items, samples, warehouse leftovers, etc.
Select the products that will be included in this Inventory Write-Off. To add another product you may click on "new row".
Click on the save icon located on the top right of this card to Save finishing it for later, or select Confirm to execute instantly.

Reason Codes
If you'd like to change the available reason codes, you can find them in the 'All settings' option in the Settings left module dropdown.
At the bottom of the left hand menu bar, you can select Reason codes as shown below: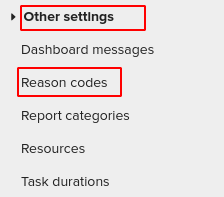 From this menu, information regarding Reason codes can be altered. Reason codes can be used on inventory write-offs, and in POS for discounts and returns.

FAQ
Can I add items on an Inventory Write-Off?
Is there a limit to reason code quantity?
Why does my Physical Stock-taking act show Inventory Write-Off?