Benefits of Account Sales
Account sales feature is mostly used by Erply retailers dealing with wholesale customers who in many cases prefer to pay for the goods later, usually by bank transfer. Therefore, the account customers are usually registered in Erply with fixed payment terms.

Account sales feature facilitates B2B transactions where the payments are handled by the accounting departments.
How to use Account Sales?
Install the plugin from Erply Plugins Manager (plugins.erply.com). The plugin is called "Invoice create and print"
Please note that the "Account sales" button is replacing the surcharge/TIP button on your payment screen. Therefore, enabling and disabling Account Sales payment type has to be done through Erply POS Settings > Payments Configuration > Allowed tenders on sale > Surcharge/TIP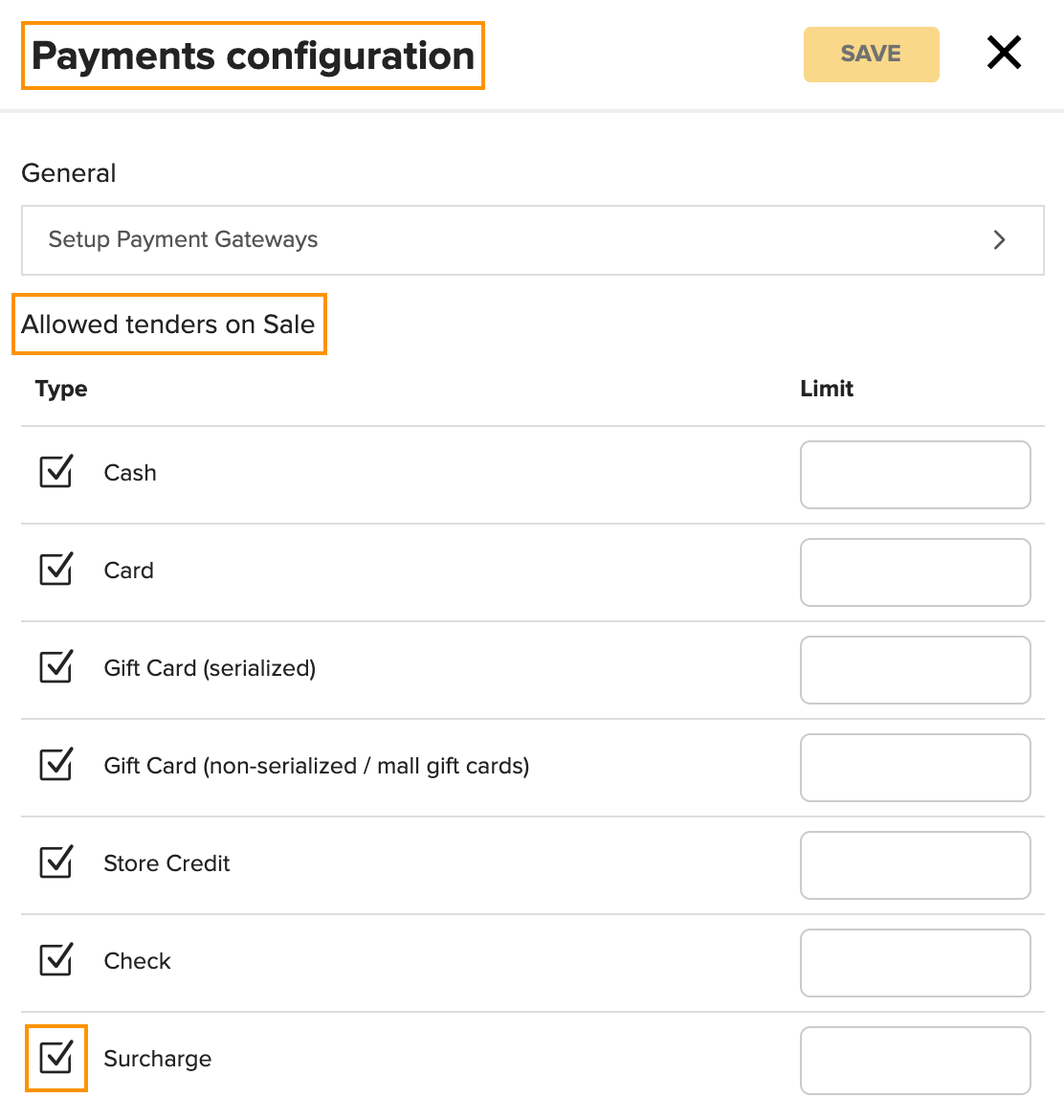 Use case: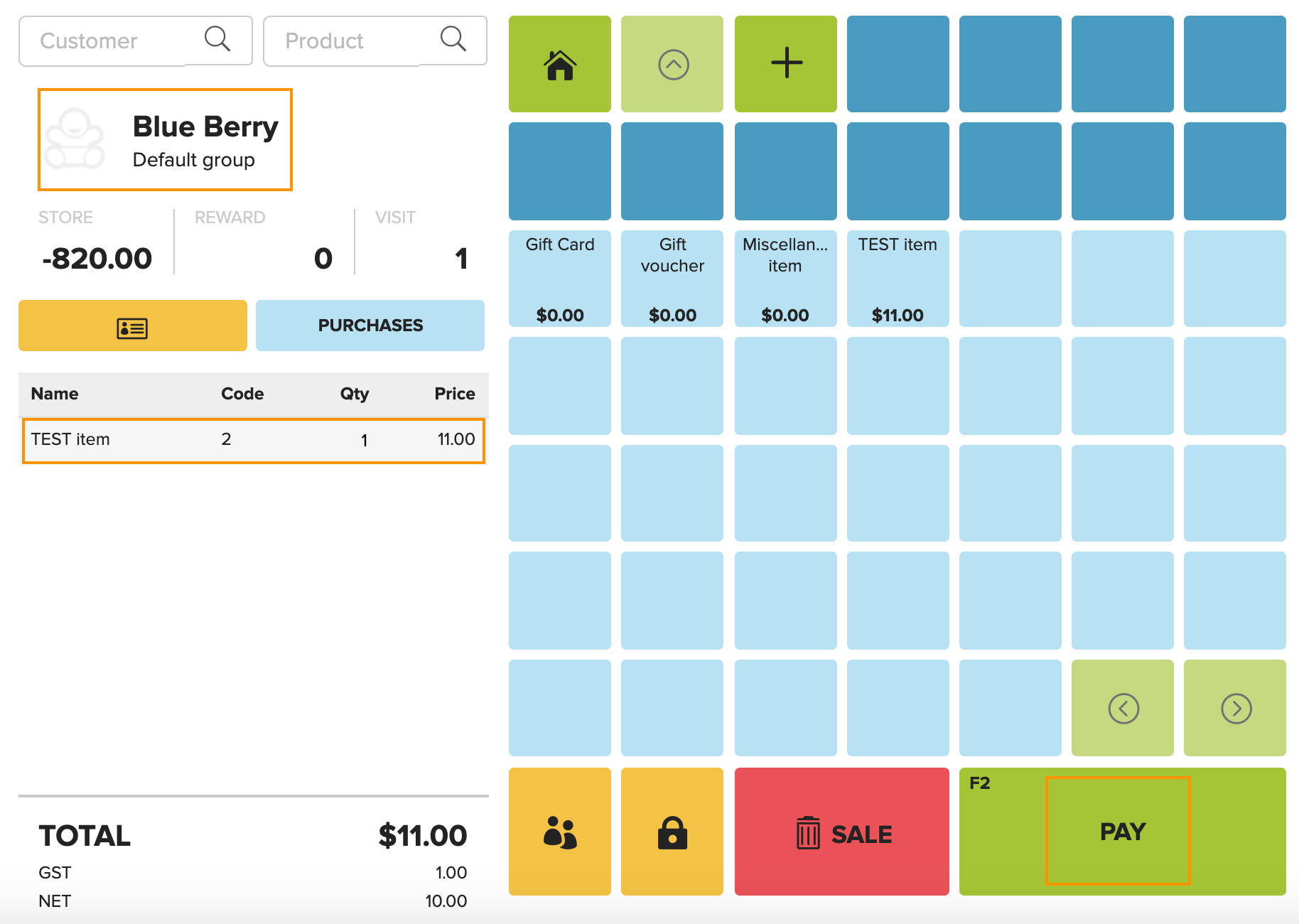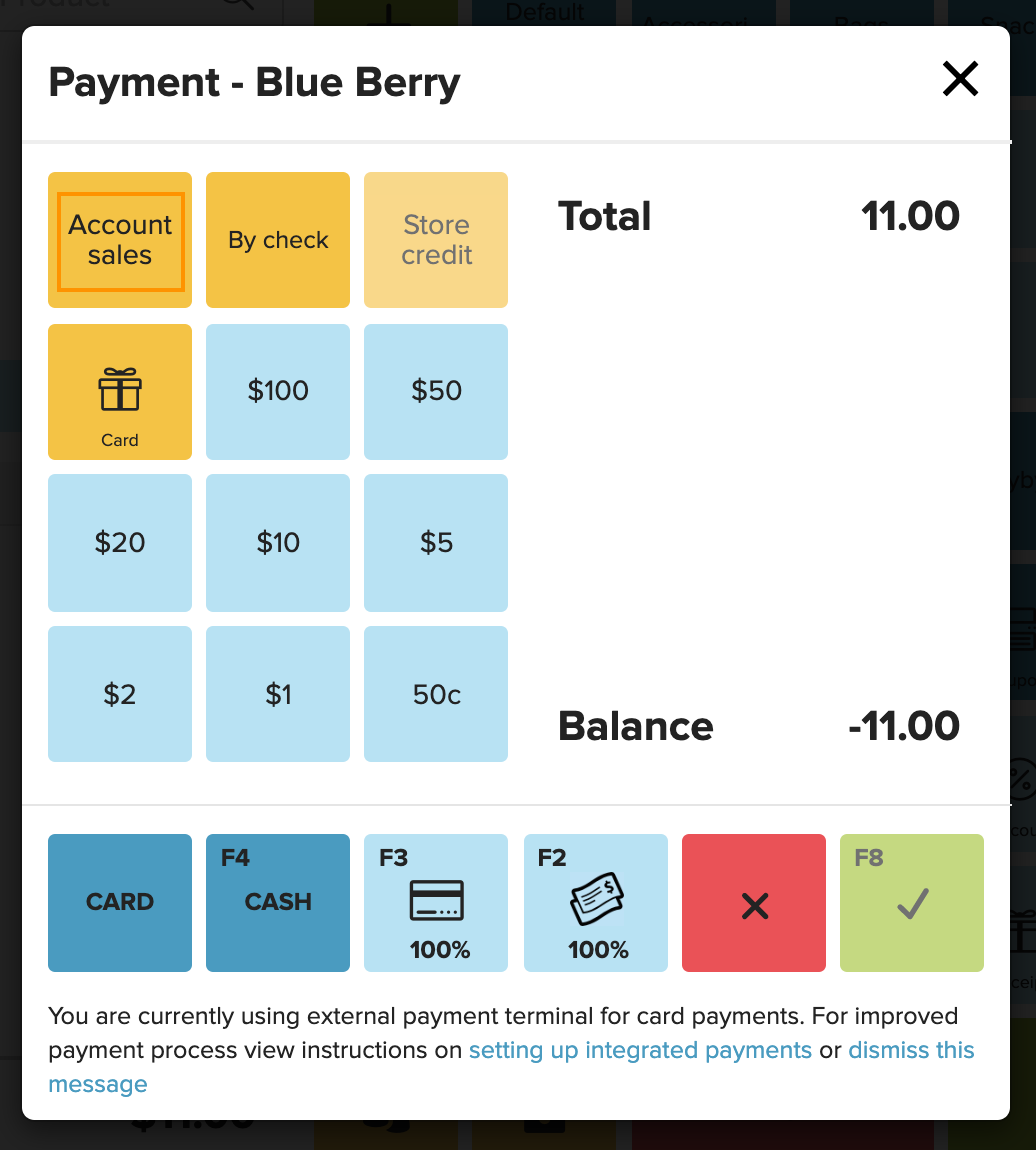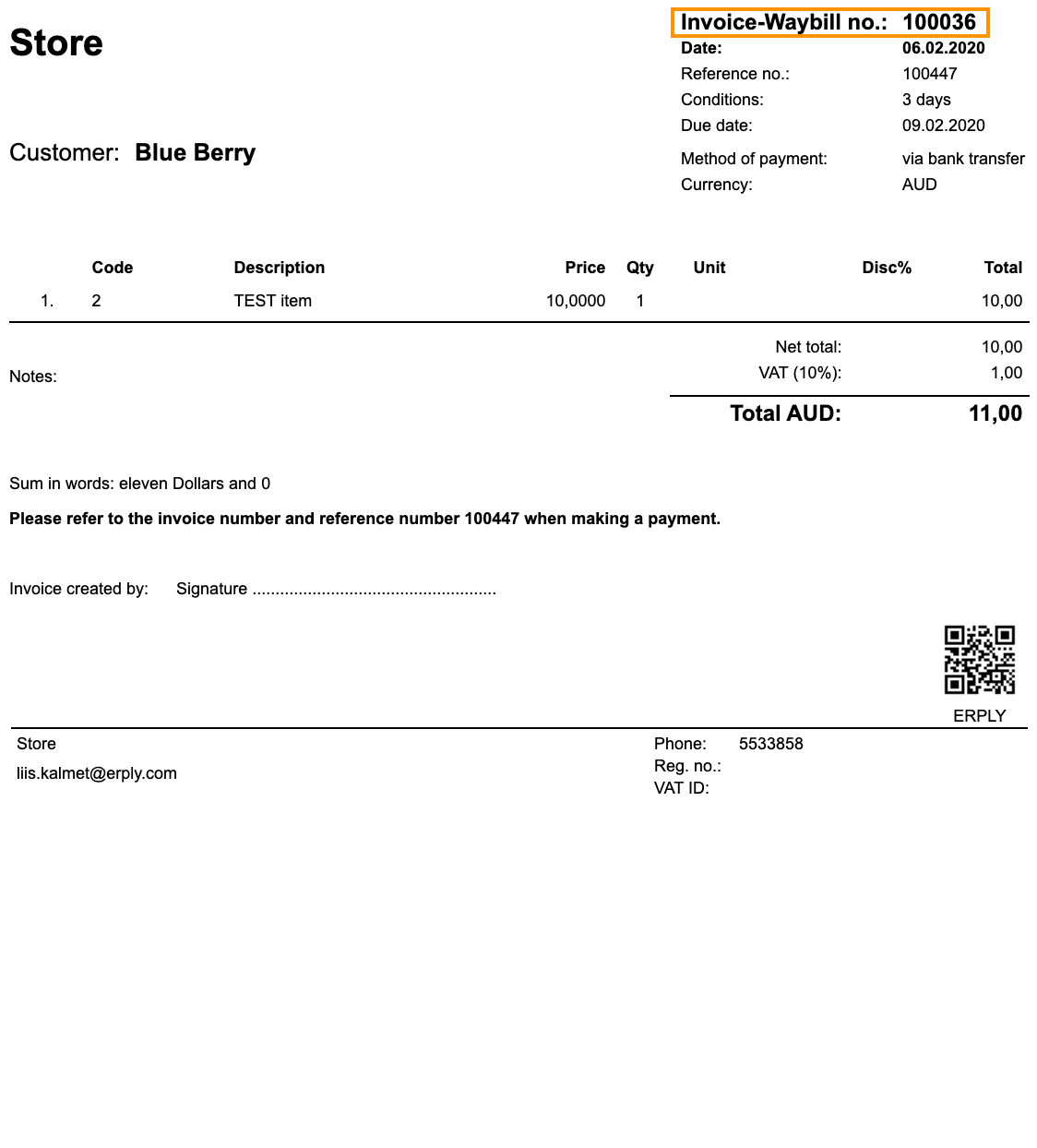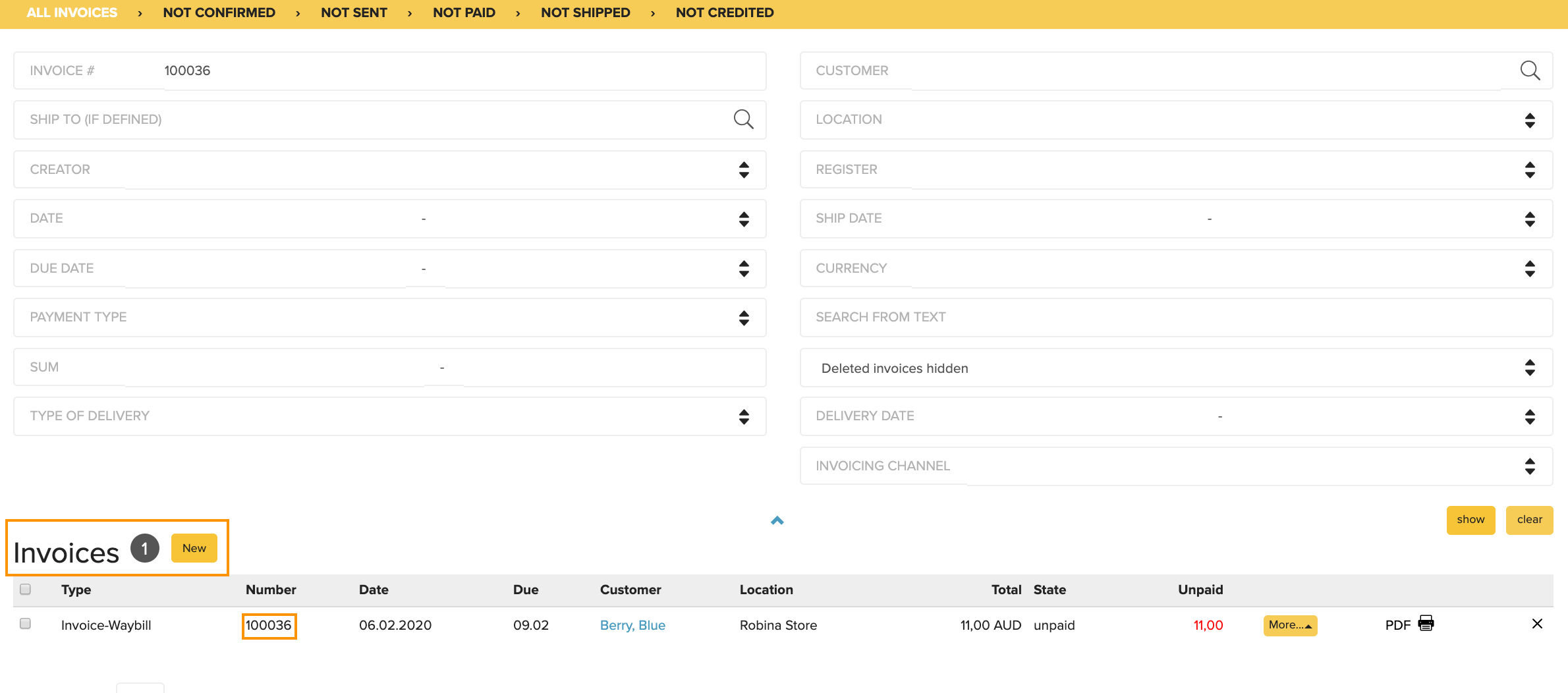 Frequently asked questions
Is it possible to split payments together with Account Sales?
In Berlin POS, account sales feature works only when the invoice is paid in full. You cannot split account sale payments with other payment types.
How do I apply an integrated card payment against the previous account sales document?
Since integrated card payments are only working in Erply POS, you have to instal a plugin called "Pay for an invoice" from Erply Plugins Manager that allows you to retrieve back office sales documents in POS and apply a payment. Please note that the invoice cannot be edited through the "Pay for an invoice" plugin.
Can I use custom back office sales document templates when applying the account sales payment in POS?
In Berlin POS the account sales payment opens the Tax Invoice-Waybill with the standard template only. Custom account sales documents can be printed from Erply back office from the Sales module under invoices. See more information on Actual Reports templates chapter in manual.erply.com.
Terms to know
Tax Invoice-Waybill – Creates a Tax Invoice and a Waybill. Charges the customer and pulls the item out of inventory.
Actual Reports – Actual Reports can be used to create custom labels and document printouts, or edit existing templates to fit your exact business needs.
Integrated card payments – Card payment process where upon choosing "Pay by Card," Erply will automatically send over the sales information to the credit card terminal.