Regular recounting of inventory keeps on-hand quantities accurate. For an omnichannel business, knowing actual item availability in stores is extremely important.
To make physical stocktakings as painless as possible, Erply offers multiple solutions:
But after the stocktaking has been completed, store manager needs good tools to review the stocktaking and the recorded variances, and make corrections where necessary.
An improved Stocktakings module (in beta) is now available in Erply back office.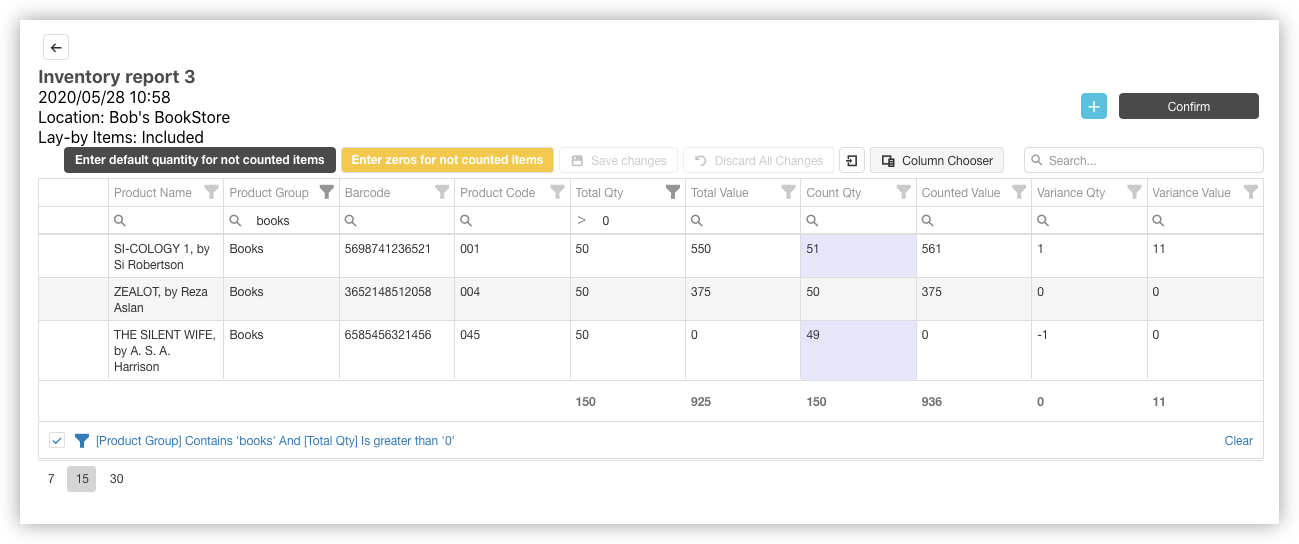 To activate it on your account, please set (or ask customer support to set) the following configuration parameter:
jsplugin_stocktakings_enabled = 1
The new module is located at
Inventory > Physical Stocktakings (new)
. The existing one (
Inventory > Physical Stocktakings
) remains available as well.
See More Data
The stocktaking detail view shows product group, category, brand and unit cost. You can also see the
total inventory value for each item
(for the recorded quantity, counted quantity as well as the variance).
The view is customizable:
hide the colums that you do not want to see
.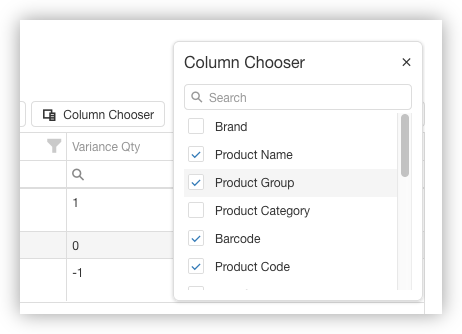 Add Missing Items
Click the "+" button to look up and add an item that is missing from the stocktaking.
Efficient Workflow
All columns support searching and filtering: easily find the item you want to adjust.
For additional number crunching, export the stocktaking to Excel.
Unconfirm a stocktaking — when you have already confirmed it, but spot additional errors.
To complete a stocktaking (fill empty fields with zeros or default quantities, and confirm the stocktaking), you do not need to open the stocktaking at all; these operations can also be invoked from the list of stocktakings.
Note: to create an Inventory Registration or Inventory Write-Off from a stocktaking, please use the existing module (Inventory > Physical Stocktakings).