I have a product with dimensions: color and size -> blue and M; I would like this to be now navy and M.
You can change a dimension value name in Erply. Although it will change for all products that have this value. You can change it by going PIM - Matrix Dimension.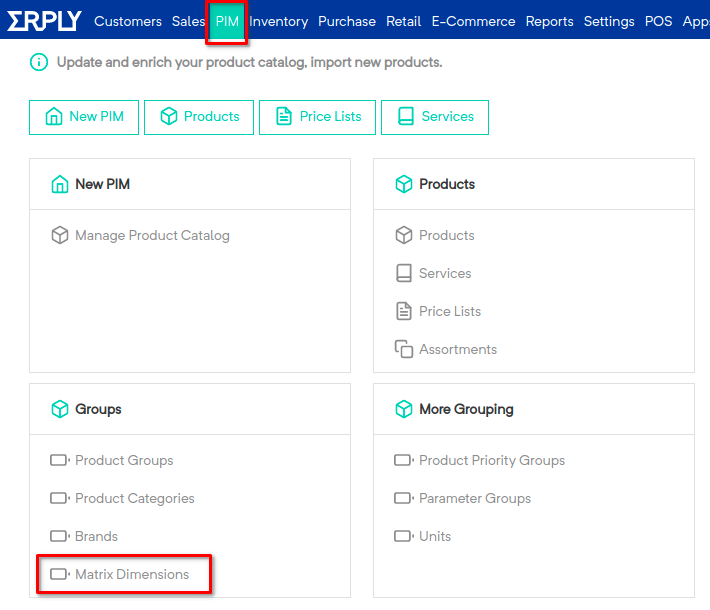 You would then need to choose the dimension where the value is in. In this case Color.

You can then see all your dimension values there and you can open them to change the name or code.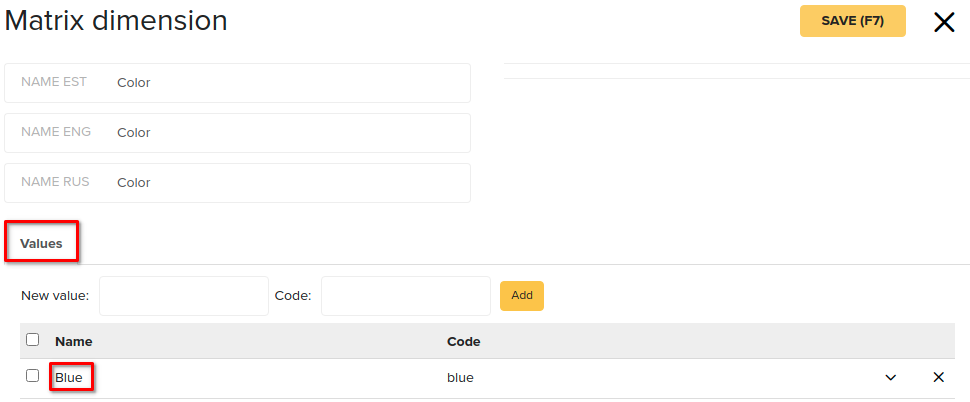 Open the value, change the name in all languages you'r using, change the code and save the value.

By clicking on the value and changing the name now to Navy all the products that had this value Blue will now be changed to Navy.
It will only change the name of the dimension value, if you have the color written into product name or code then that would need be changed on all product cards manually or by import.
I want to change the value name only for a few products, not all.
If you need the value to be a totally different color or not for all products that have this value, then you would need to archive the existing product and create a new variation under the matrix with the right color. The name can only be changed for all the products with that value.