NB! Erply recommends using Docura for EDI solutions!
To do this, a special interface must be activated on your account (the so-called alcohol interface). Adding this module is a paid service. To do so please contact abi@erply.com.
This interface adds an extra field to your product card called 'Batches'. Enter the dates or batch numbers in this field. Dates can be separated by semicolon (;).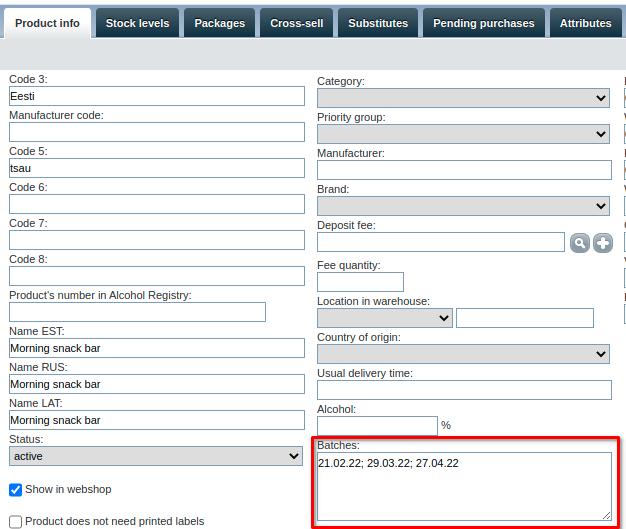 When a product, with the date entered in the batch box, is added to the waybill, a drop-down menu option appears next to the code. You can select a suitable date from the drop-down menu, which will also go to Telema.