In Brazil POS you are able to add on the customer receipt the loyalty points balance and earned points, but also customers credit balance.

To do that open Settings in Brazil POS and enter Debug.

Open the Schema editor and add extra rows from the bottom and move them in the wanted place.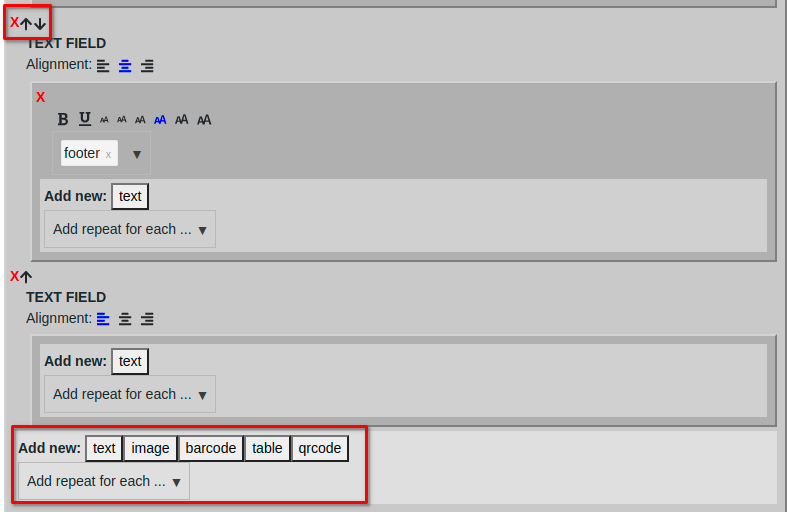 Correct formulas for the schema are below
Previous loyalty points balance: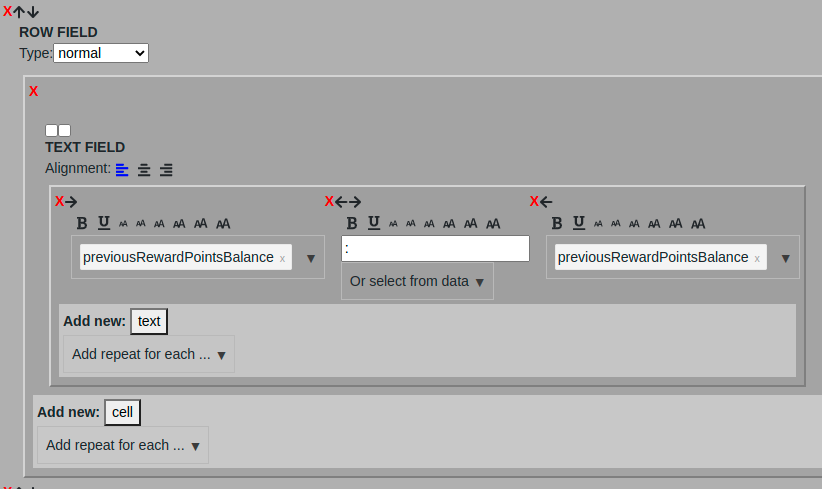 Loyalty points earned with purchase: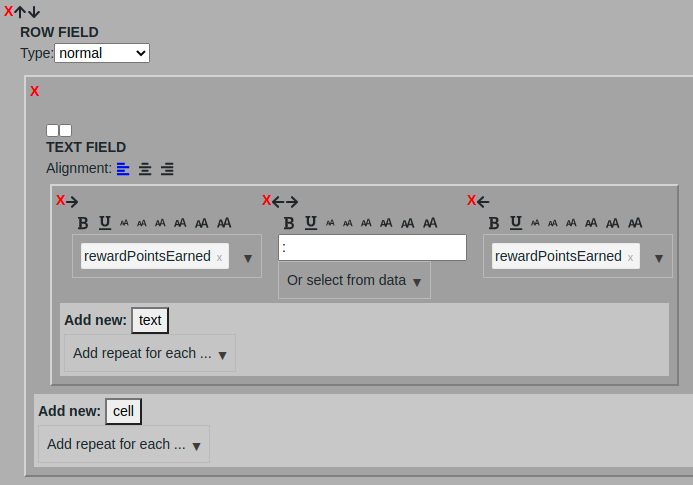 New loyalty points balance: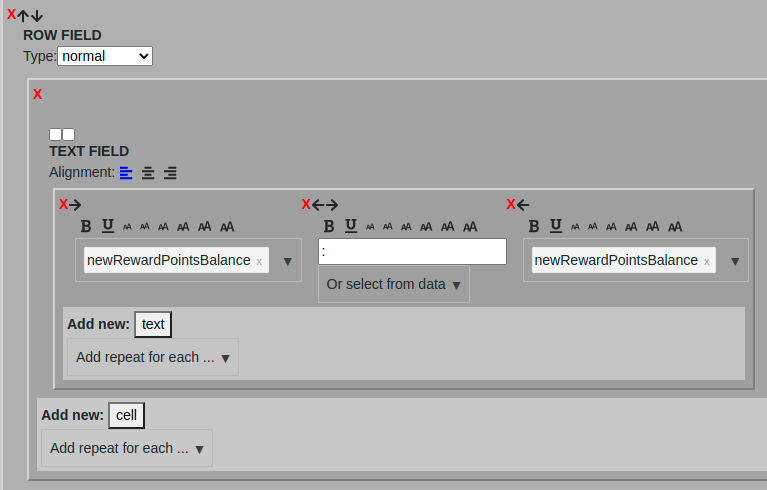 Customers current
store credit balance: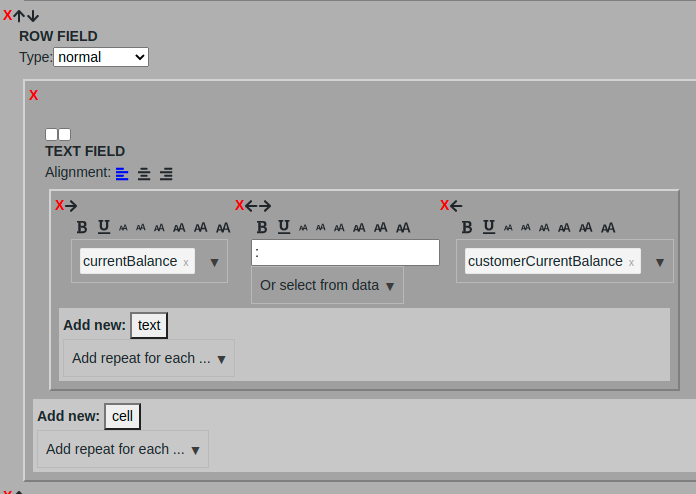 Customer store credit balance change: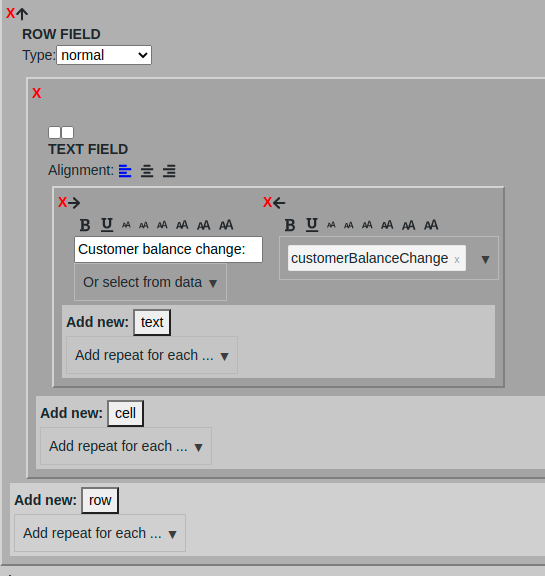 Here's how they will appear on the receipt: