Erply Point of Sale Integrator (EPSI)
Note! EPSI is needed for setting up direct receipt printing on Erply Berlin POS.
Installer:
Windows: https://app.erply.com/epsi/setup.exe
MacOS: http://opos.erply.com/epsi/osx/ErplyPointOfSale.pkg
Note! EPSI requires Java
Installation procedure
Note! Installer will install EPSI Updater only. If Updater starts, it will download EPSI and automatically starts it!
Once you have downloaded the installer file from Erply POS, launch it:

Follow the installation steps on screen: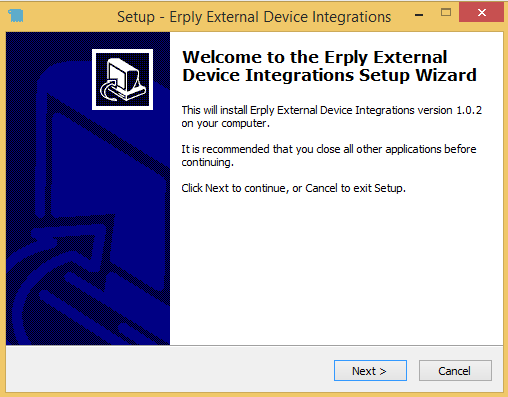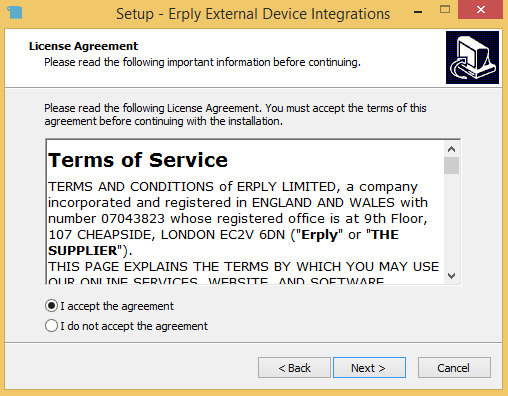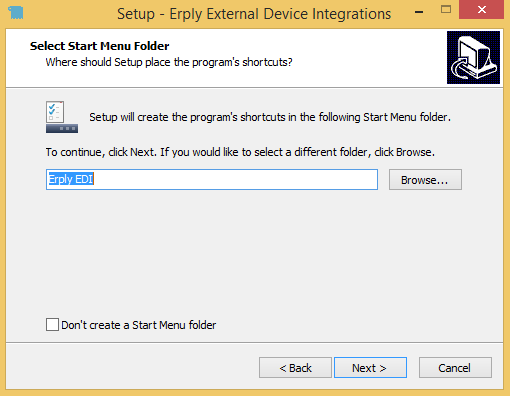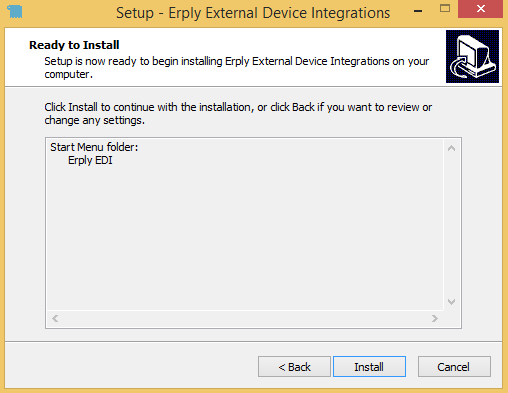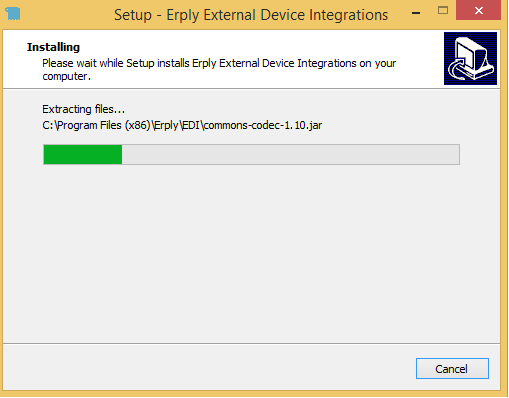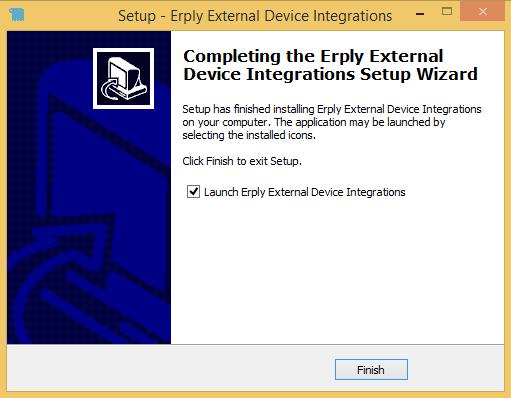 Once EPSI starts, your default web browser will open to Erply Berlin POS.
When EPSI is running, you can see a small EPSI icon in your system tray.
Right clicking the icon opens a menu where you can check EPSI version, open Erply Berlin POS or Exit EPSI.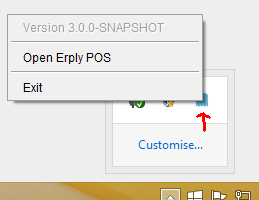 How to uninstall
Go to "Programs and Features" and select Erply External Device Integrations version X.X.X. Once selected, click Uninstall:

When confirmation is asked, select "Yes":

After successful uninstallation following dialog is displayed:

Clearing Updater Cache
All EPSI files are stored in %appdata%\ERPLY\Cache directory. To make updater re-download EPSI just delete Cache directory!

Updating EPSI
Steps to update EPSI in Windows:
Find EPSI from the start menu

Right-click on the EPSI icon

Click exit

Re-launch EPSI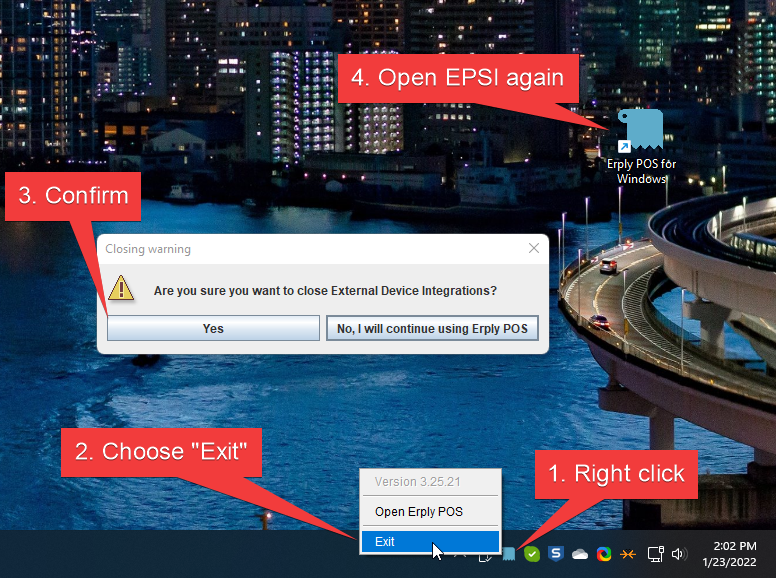 Confirming the update: In POS, By going to the gear icon and choosing: "External Device Integration", the integration settings such as printer names show along with the updated version. This indicates a successful update.