How to make a sale at the POS
1. Add items to the cart. This can be done by:
Scanning a barcode
Pressing a quick select key
Searching for an item using the product search bar
Entering an item code in the product search bar
Items in your cart will populate on the lefthand side of the POS screen.
2. Select the Pay button to begin ringing up the sale.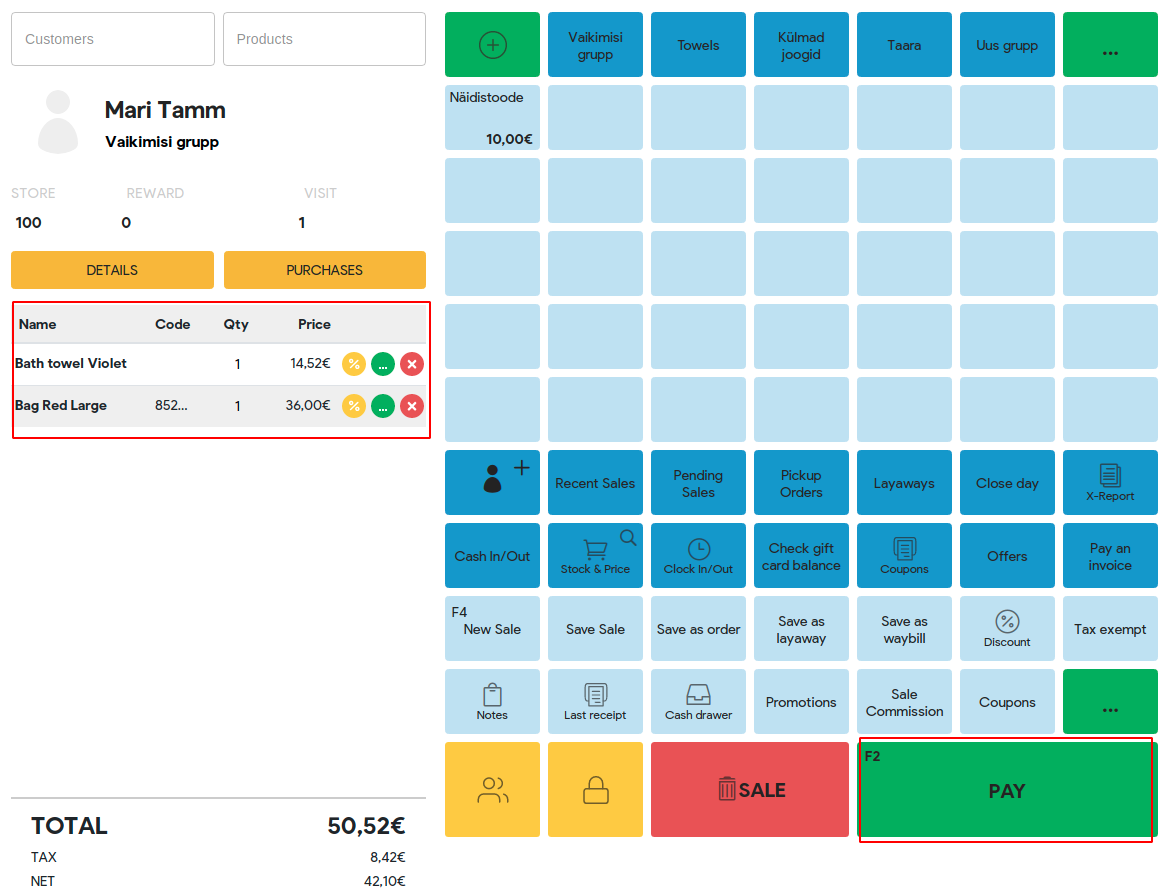 3. Select a payment option to complete the sale.
Erply can tender the sales with the following payment options:
Cash
Credit/debit
Store credit
Gift card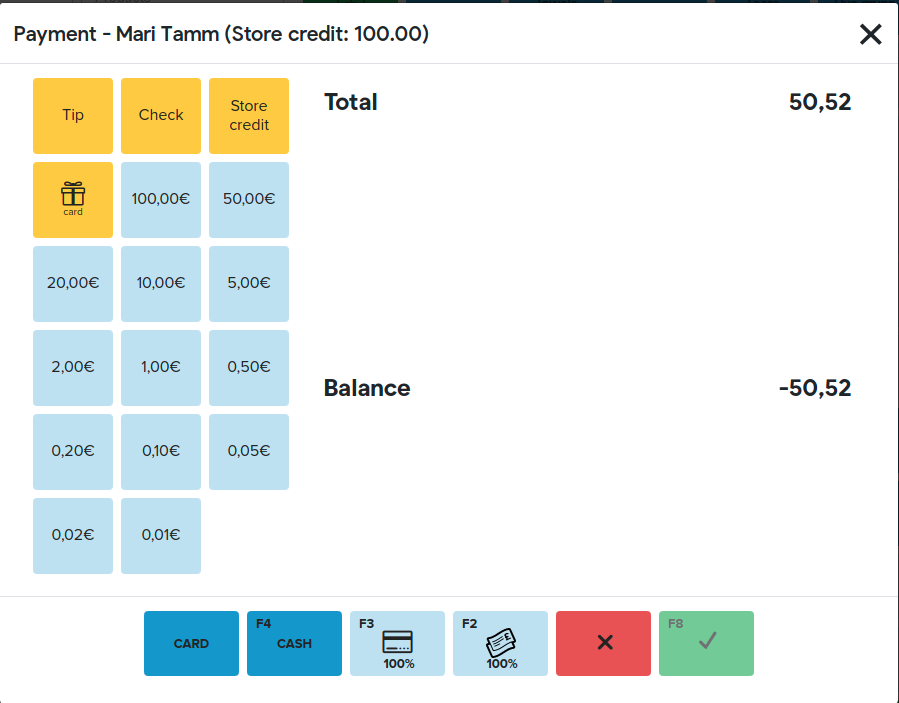 Erply will automatically calculate any change owed back to the customer
Select the green checkmark button to complete the sale.