The module can be found, when double-clicking on SETTINGS menu - Settings module opens. On sidemenu bar, click on Inventory Settings -> Units.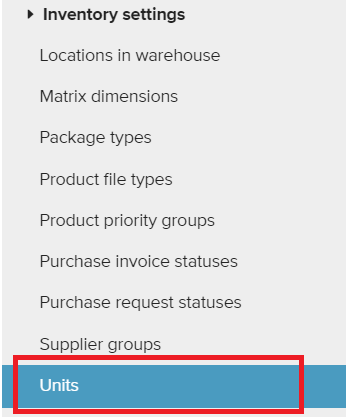 Units list opens with existing units. Units can be changed, reordered and deleted.

Units can be set for each product on product card.

But it is also possible to add/change the unit on sale documents.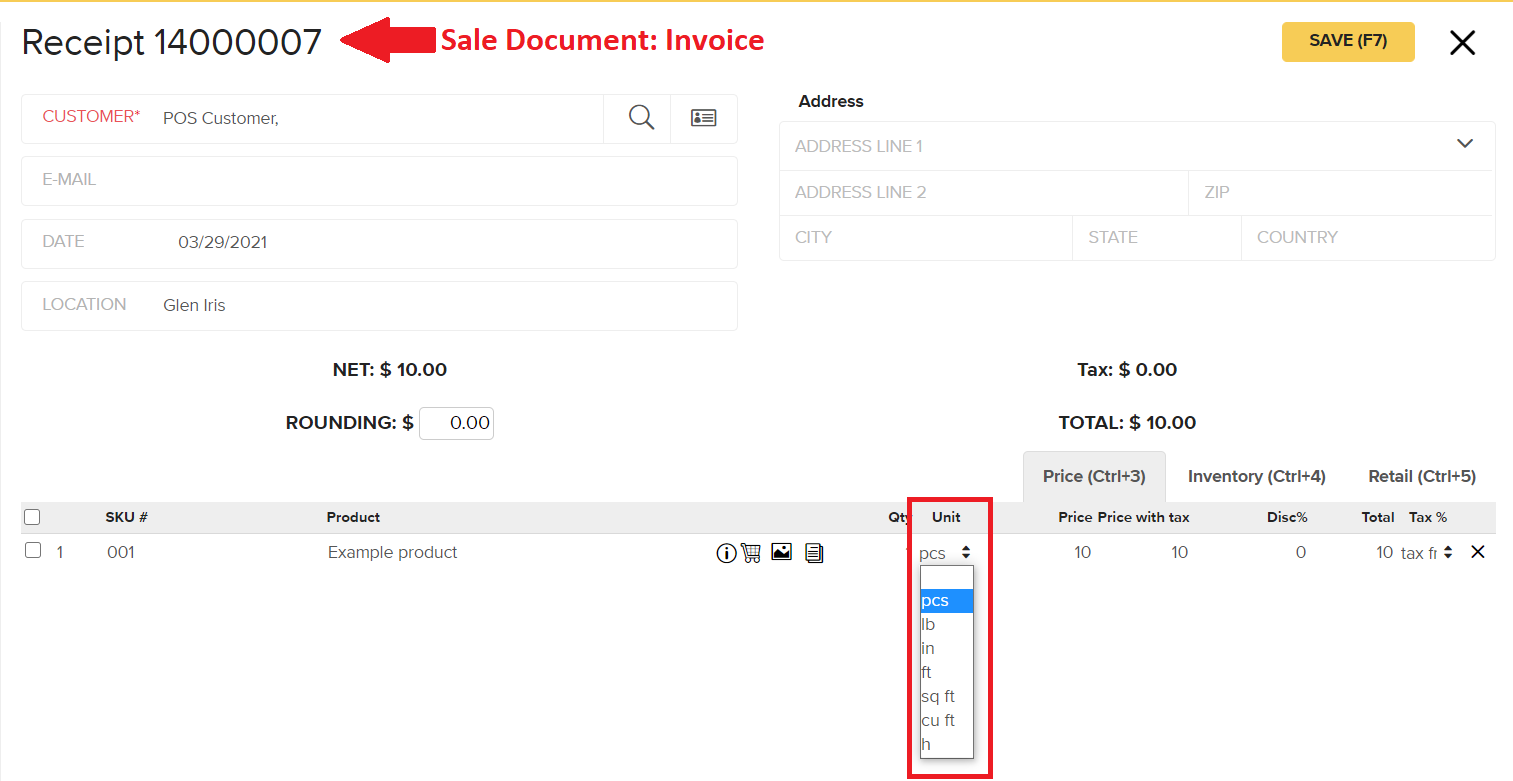 User has to have a corresponding user right to see the module (it can be set in Settings -> User Groups -> opening the group -> Settings)

Creating an unit:

STEP 1 Open units module (double click on Settings -> side menu Inventory Settings -> Units)
STEP 2 Click on "New" button - new Unit form opens
STEP 3 Add the unit name and save the form
Unit is now added to the list and can be added to products