Benefits of exporting your product catalog
Ability to update all of your product cards at once in Excel
Updating each individual field in your product card can be a pain. ERPLY has simplified this process for you by allowing an easy export of your product data. Once generated, you can open an .xls file in Microsoft Excel or your favorite compatible software.
Log of changes in product information
Each file generated by your export is dated in a YEAR / MONTH / DAY format.
(Example: Erply Product List 2020-02-28)
No setup required
Data in your spreadsheet will be concise with what you originally entered into ERPLY. Export products is available as an option in your PIM module window.
How to export products
Log into your Back Office and navigate to your PIM module. Select Export Products.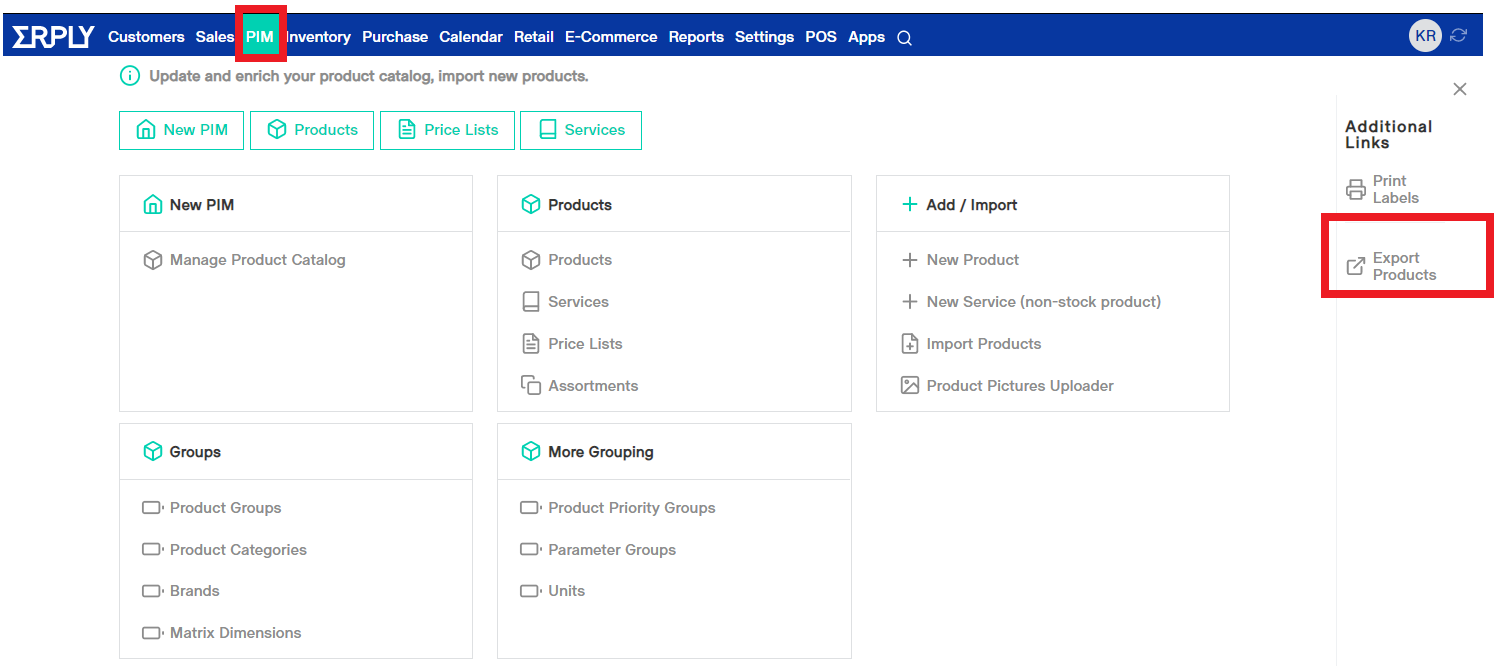 Erply will open a menu that includes search filters pertaining to your product tags, including:
Product group
Supplier
Category
Brand
Status
Inventory quantity options
Location
Price lists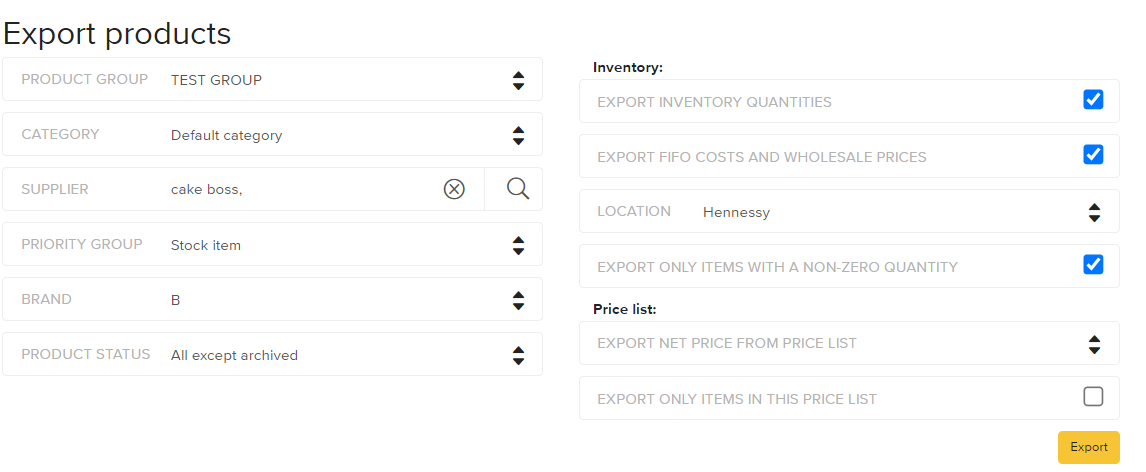 Once you specify the required fields, Erply will automatically download a spreadsheet with your selected filters.