In order to integrate Brazil POS with different hardware devices, a user must download the Installer App from the Erply Wizard environment. Please follow the steps below:
Navigate to Erply Wizard environment https://posow-sb.erply.com/
Login with Erply credentials (Erply ID, username, password)
Go to Hardware -> Installer App -> Installation
Choose an operating system
Note: Erply wizard automatically detects your operating system and recommends the correct file for downloading.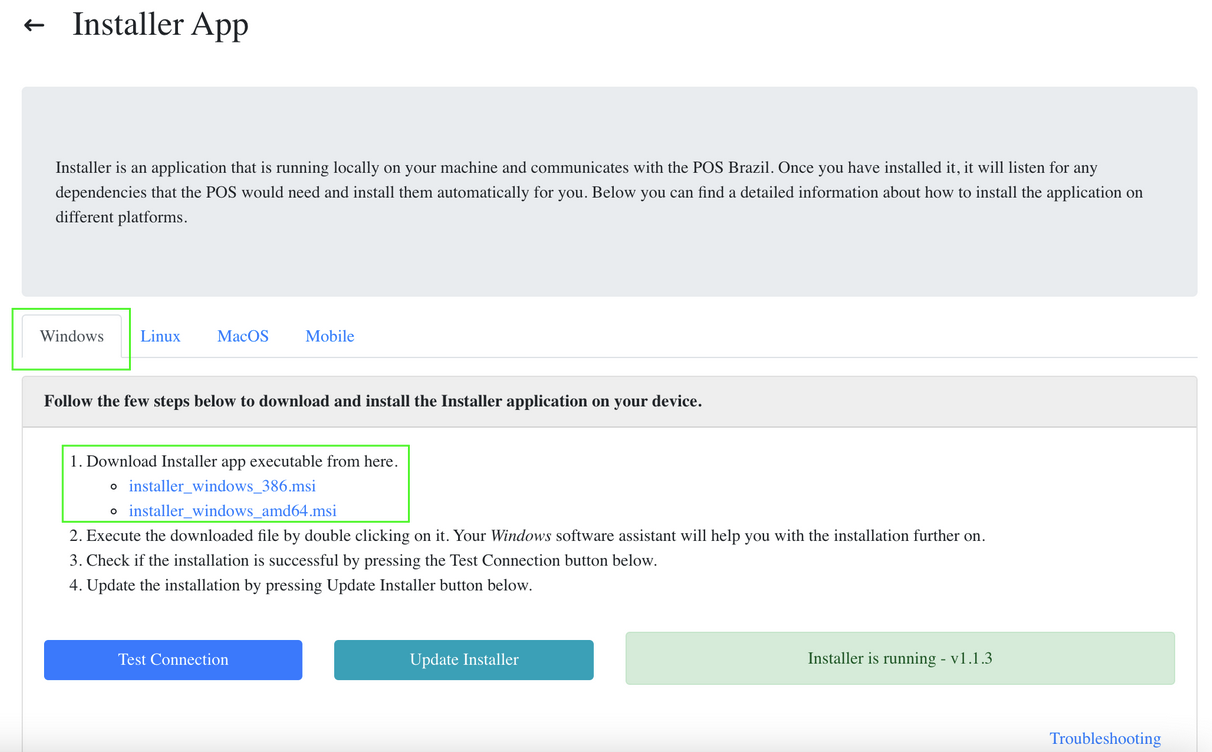 After downloading the Installer App, the Installer version will be shown in the Wizard.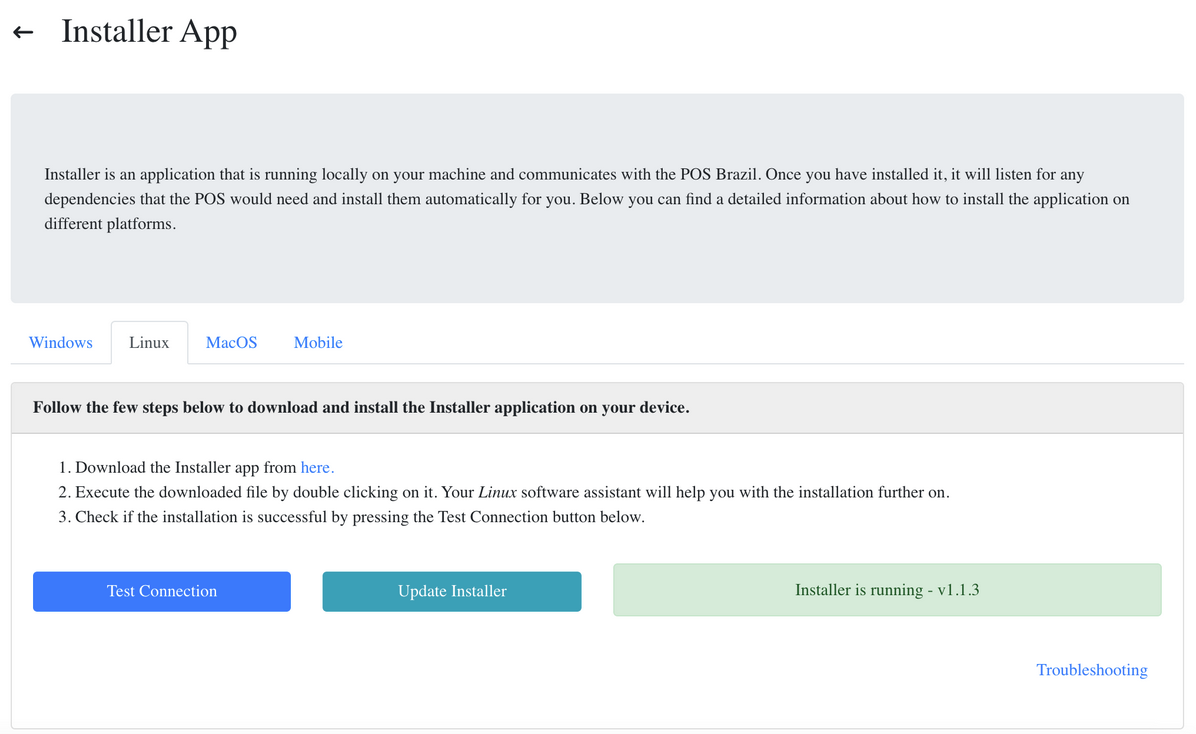 Updating Installer
1. Open Onboarding Wizard, by going to: https://posow-sb.erply.com/
2. Navigate to Hardware -> Installer App -> Installation
3. Choose correct operating system and click on Update Installer
Troubleshooting steps:
Press Test connection to see the Installer App status.
If no connection is detected:
a) try updating the Installer App on the settings page (press Update Installer button);
2) scroll down on the settings page and ensure that SSL Enable is toggled on.
If SSL Enable is not toggled on, enable it, save, and Test connection again.
To check if Installer App is installed and running, open your PC's Services App​
Note: Make sure the startup type is "automatic" in order to automatically launch the Installer App after restarting the computer.
Frequently Asked Questions
How to uninstall the Installer App?
If you need to reinstall or uninstall the Installer App, please first uninstall the microservices from Erply Wizard (https://posow-sb.erply.com/).
To uninstall the installer app:

On Windows:
Open the Windows Services Manager and stop the micro-service.
After that, please open the Control Panel -> Add or remove programs and uninstall the app called Installer.
Please do not remove the folder under the Program Files -> Erply since it might cause some troubles with reinstallation.

On MacOS:
Open a terminal window and paste the following command line:
cd /Library/Erply/installer2 && sudo ./installer2_darwin -service=uninstall
Press enter. You will be required to enter the computer password.
Once the uninstallation complete, you will need to restart your computer before installing a new installer version.

Which operation systems can be used together with Installer App?
Installer App can be used with Windows, Linux and Macbook devices.