To create sales dokument choose Sales→Add Invoice.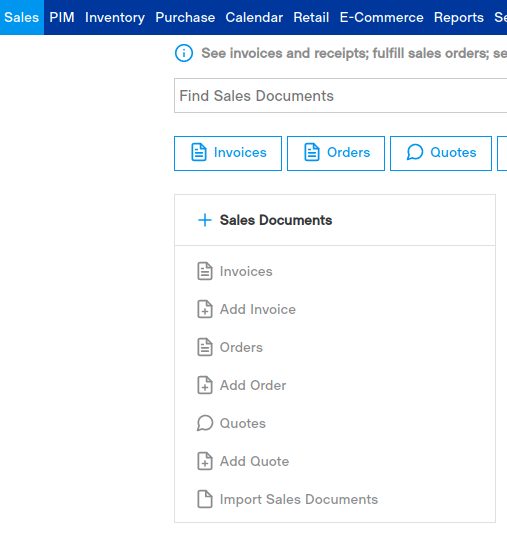 You can choose your document type in the menu bar on the left.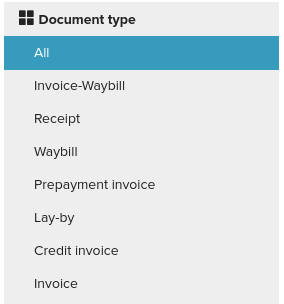 Then enter the remaining necessary information - customer, "Ship-To", etc. In most cases, the invoice, order or offer form has the fields "Customer" and "Ship-To" - which means that the party who pays the invoice should be selected in the "Customer" field. The field "Ship-To" is optional. If the "Ship-To" and the payer of the goods are the same, it is sufficient to assign "Customer" to the invoice.

To add products to a sales document, type in a name/code to start a search or enter the product. To see the full range of products → click on the magnifying glass → select the desired products.
When all the products have been added, press Save and Confirm. The sales document has been prepared, is now in the "Invoices" module and is ready for further use.