Before starting, make sure that your chosen payment terminal has the functionality to read ID-cards activated or simply connect an ID-Card reader to your POS.
Setup
Navigate to POS Settings -> POS Onboarding Wizard and log in with your Erply credentials.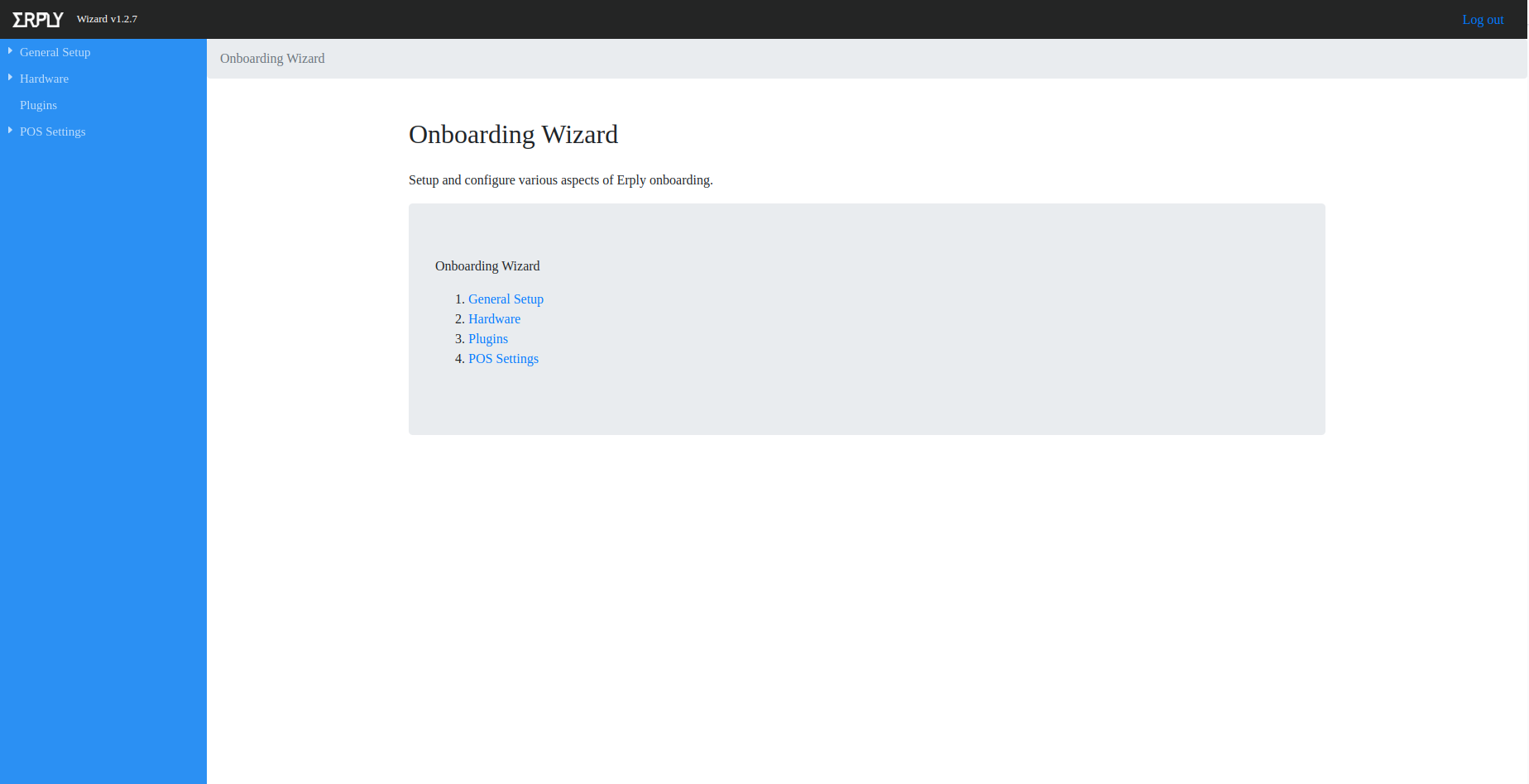 To start setting up the ID-Card reader on ERPLY's side, go to Hardware -> Installer App -> Micro-service Manager -> Add new micro-service -> Microservice of external devices and install the latest version.
Note: If you already have an installed version of "extdev-microservice", please make sure it is up-to-date.
Before leaving the page, make sure that the microservice is installed and started.
When that's checked, you need to set up some parameters. Do so in Hardware -> Installer App -> Integrations.
Choose POS in the appeared window and click on ID Card.
In the integration window, choose the only option in the Add new integration menu, which is Microservice of external devices.
After that, once the parameter window opens, choose the correct Smart Card type. Erply offers the standalone ID-Card reader or the Swedbank terminal card reader (this is the integrated ID card reader for your payment terminal).
The Smart card timeout setting should be 10.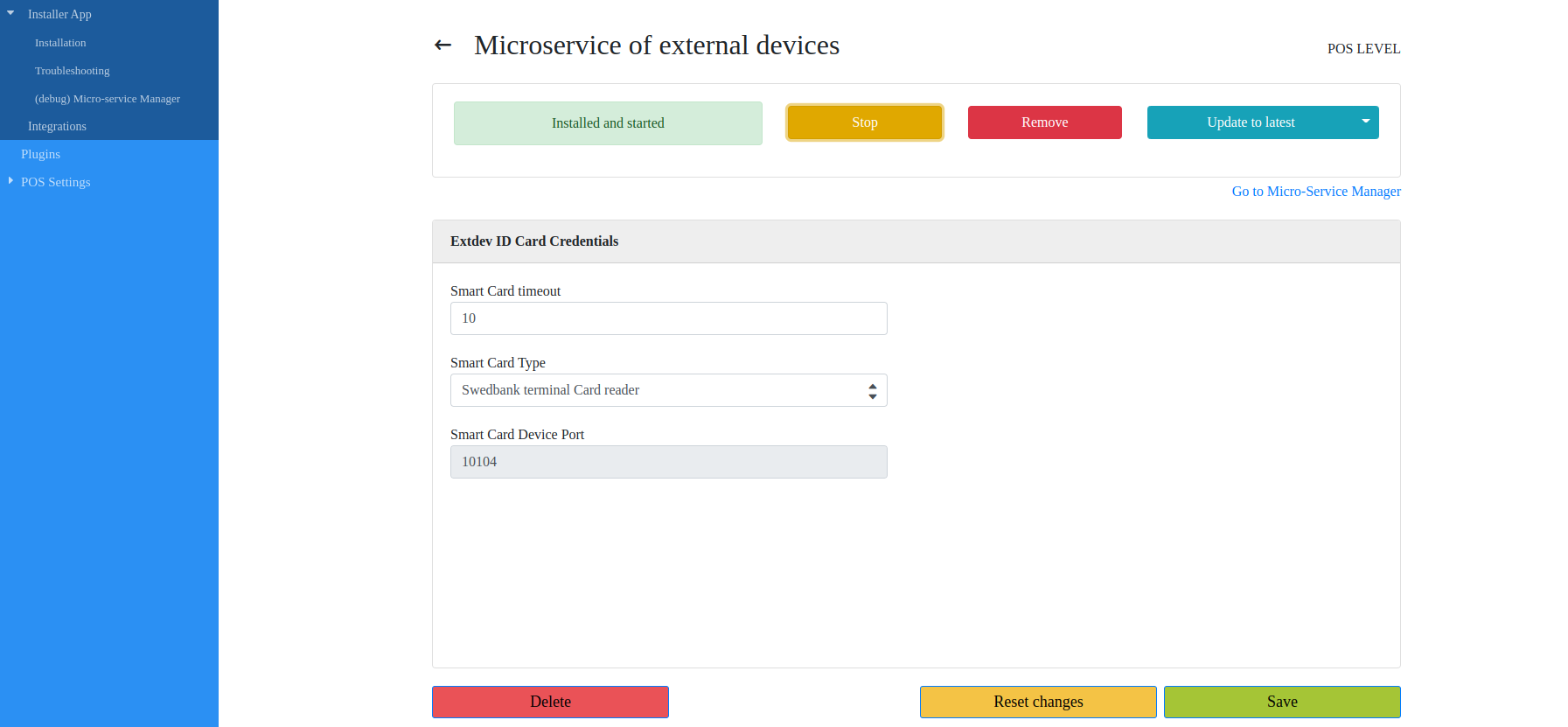 Once that's all done and you've made sure the info is according to your wishes, Save.
After that, make sure to restart your POS software in the system. Now try to enter an ID-card and see if the system finds an user with the card number or allows you to create a new customer.
Note: You should double check that under client's info, in both the customer loyalty card field and the National ID number, there is the customers National ID number. This allows the system to find the correct client.
Frequently Asked Questions
When opening the Wizard page, the page gives an error: "Supplied session key is invalid: session not found"
In that case, please click on "Log out" and log back in. This will refresh the session (key).
When opening the Wizard page, the page gives an error: "Installer not found"
This only shows when you're installing to a computer that has no Erply software installed. Please install the Installer software and try again.