Sales orders in Erply are mainly used for managing webstore orders received from your online platform or when managing instore orders where the stock on hand is insufficient. It is possible to create new sales orders and manage the existing ones in the back office Sales→Orders menu.
Easily manage your sales orders by applying different filters – you can hide and unhide the filters using a small arrow on top of your sales orders list.
Apply status filters from the left side menu to quickly filter out any unconfirmed sales orders (drafts) or have an overview of fulfilled/unfulfilled sales orders.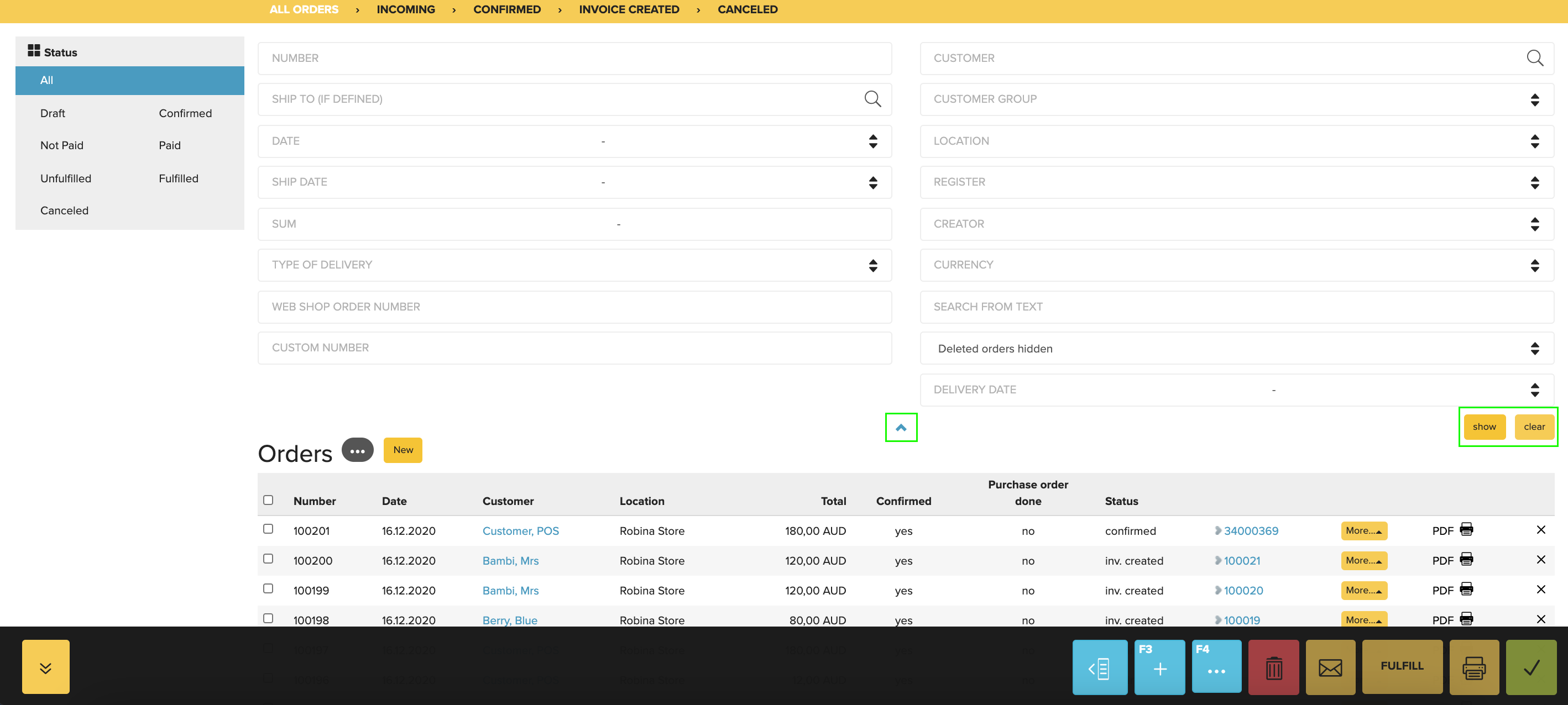 When moving a cursor on the sales order number, you can have a quick overview without a need to open the sales order document.
Furthermore, see and easily open the linked sales documents by clicking on the linked document number.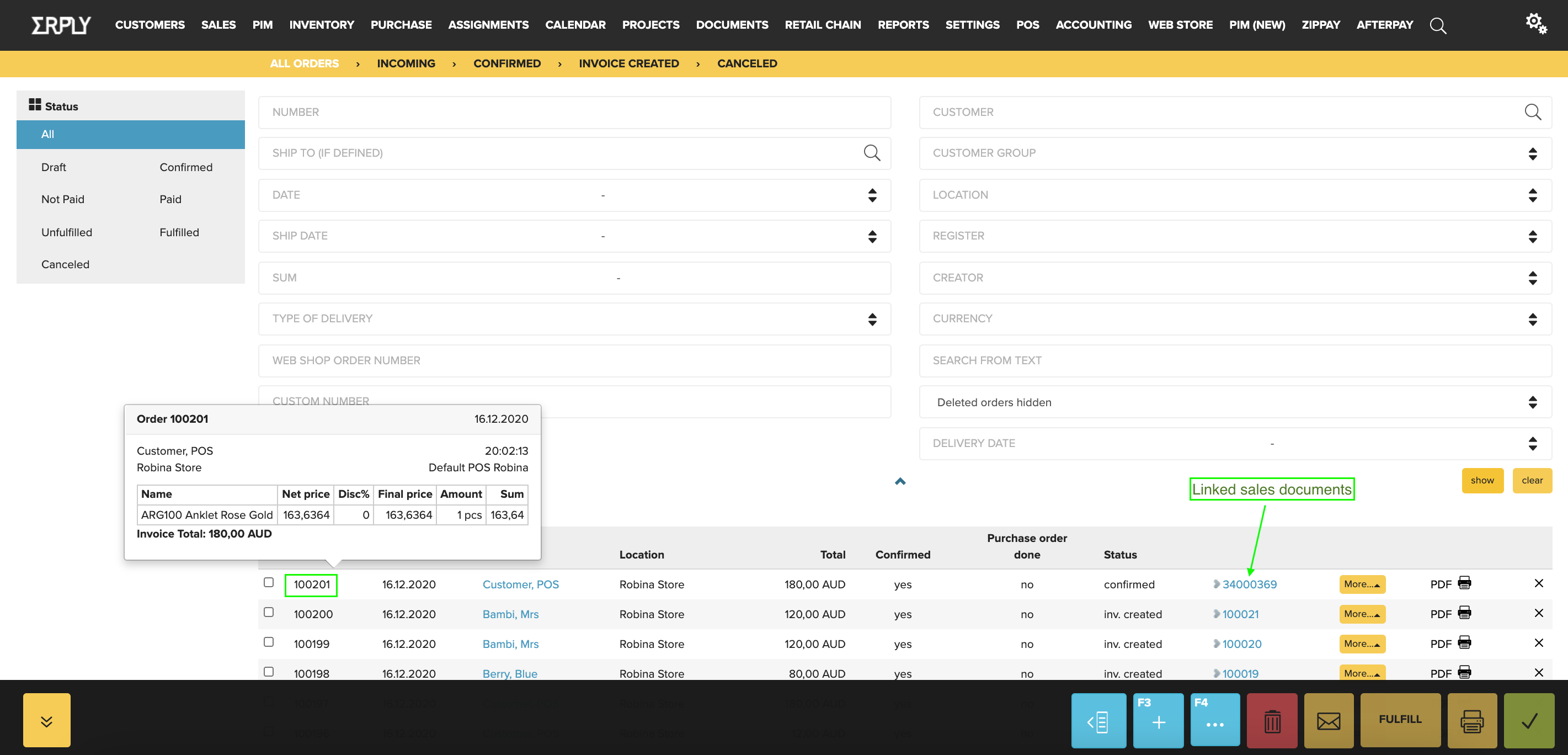 When clicking on the printer icon, the browser printing screen will open with the standard Erply sales order template. PDF button will automatically download the PDF format of the sales order.
More button allows quickly performing different actions like copying, emailing, printing packing list, etc. However, all these options are available on the sales order document screen.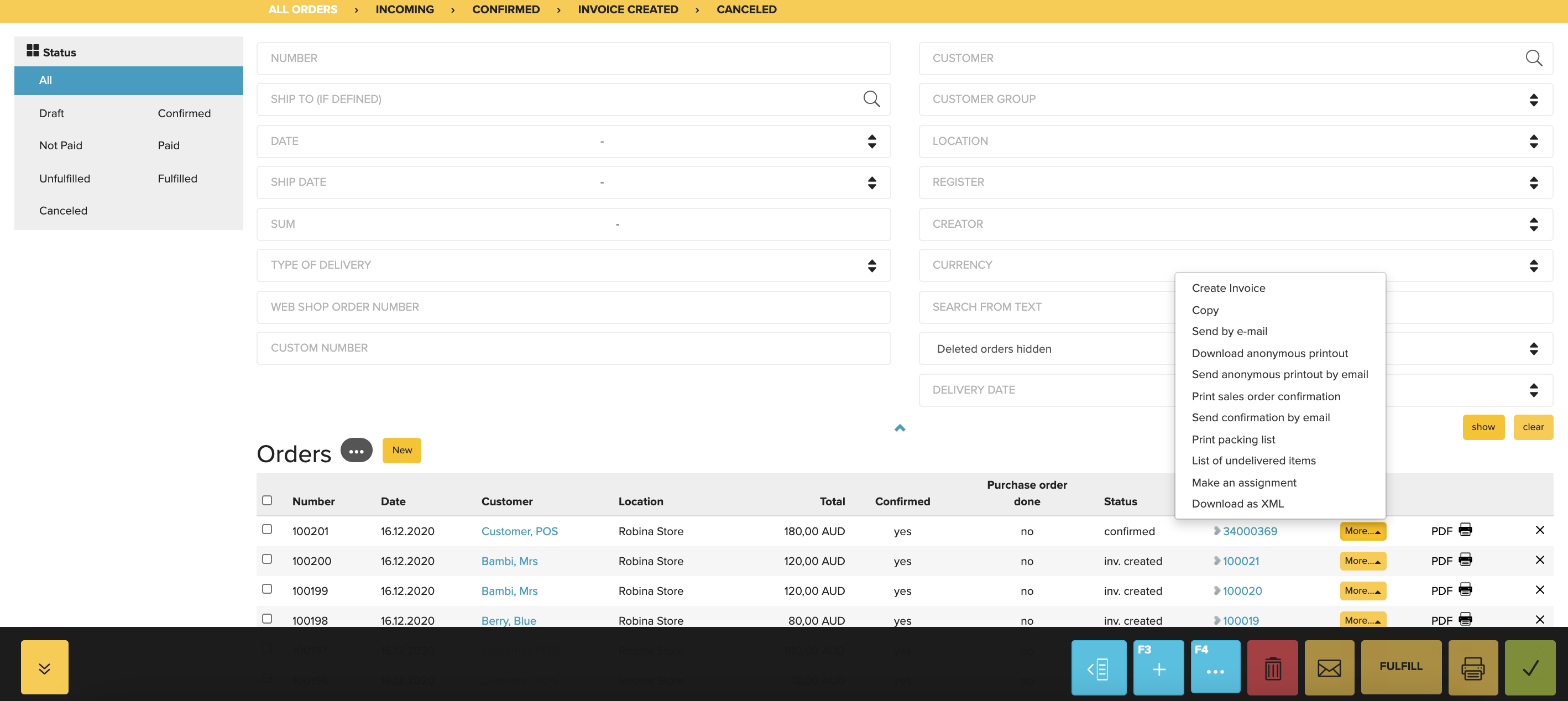 To activate the taskbar at the bottom of the page, check any sales order(s). In case a user does not have enough user rights to delete sales orders, the red bin icon is not shown.
You can manage user rights in the back office Settings→User Groups page.
Some extra possibilities:
Lay-by - With the offer it is possible to book goods by checking the "Lay-by" box. In this case, the products are reserved so that they are not available for sale in stock.
Price list - It is possible to add a price list to the offer, according to which the system will charge the prices of the product.
Payments - If you want the customer to pay before you buy the product, it is possible to add a payment to the order. Later, when you create an invoice delivery note from the order, the payment is automatically transferred to the invoice.