How to create and use custom receipts
To print custom POS receipts, contact Erply support to have the POS AR Receipt/Set Custom Printout for POS plugin added to your account.
This guide will cover:
Creating a custom receipt template
Recommended gift receipt format
Finding your receipt Template ID
Assigning your new receipt template to a store location and register
Hard loading your POS to load the new receipt template
List of common values added to receipts
Creating a custom receipt template
We recommend making a copy of an existing template. This ensures:
Datasets are already loaded into the template
You do not permanently overwrite an existing template
To copy an existing template, navigate to the Sales module and press Invoices.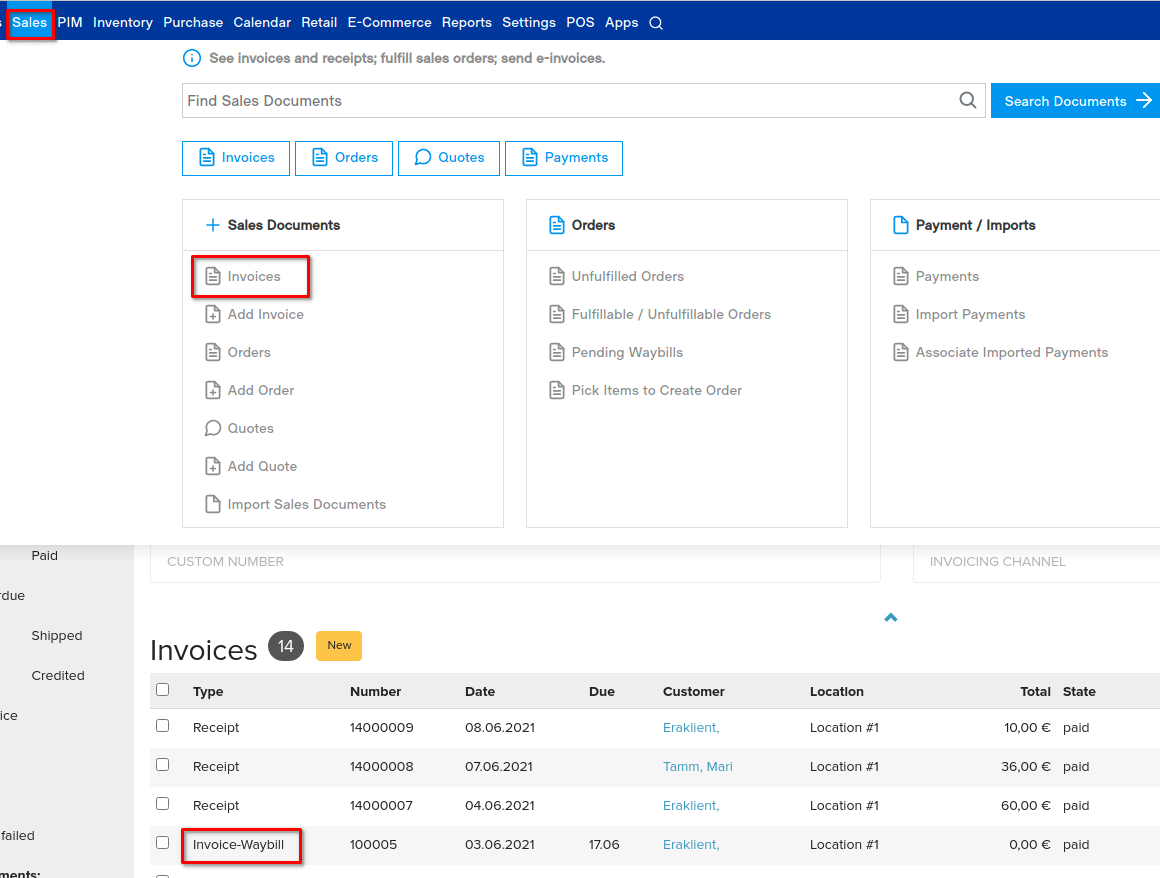 Click on any invoice, then click the Print/email button on the bottom menu bar.
In the Custom printouts section, click the dropdown menu bar and select Invoice-waybill. Press Edit template to open the template in Actual Reports.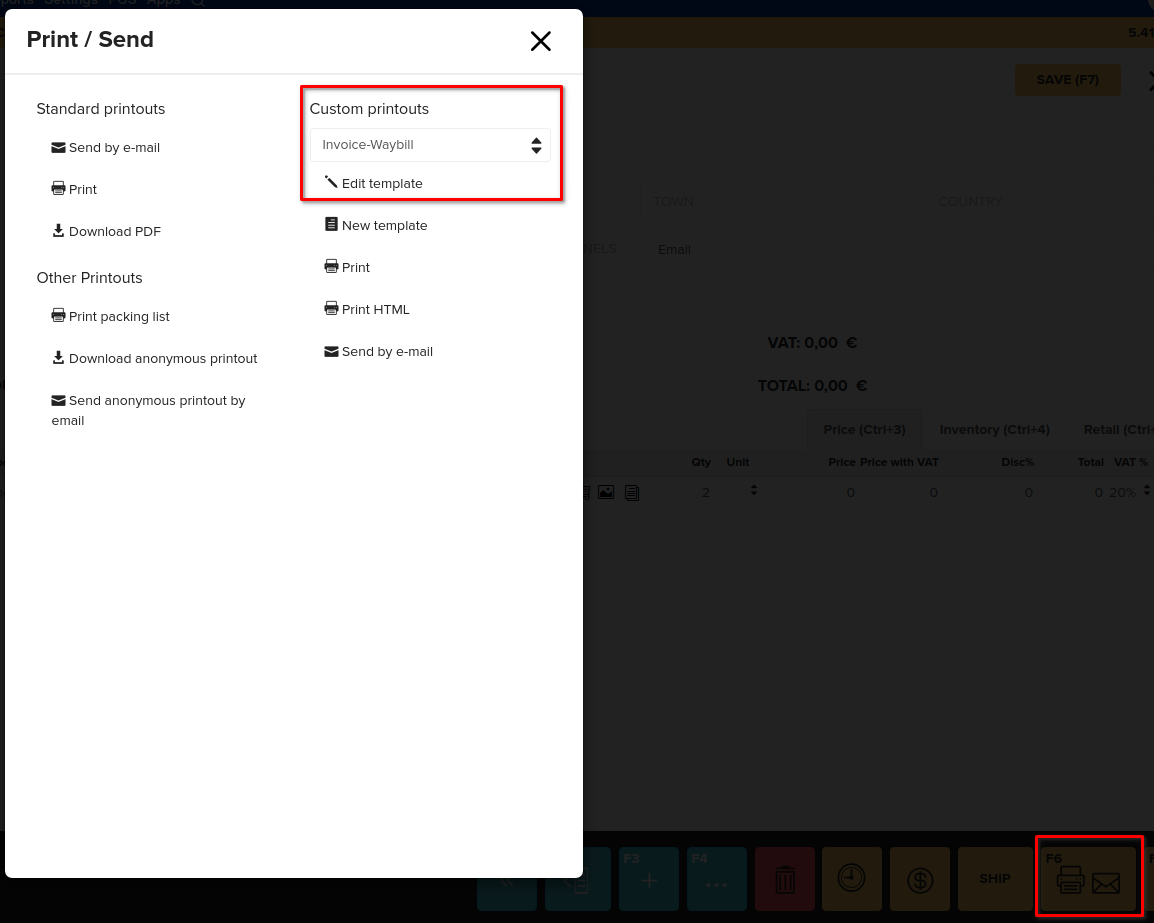 Click File from the top menu bar and select Make a copy. This will allow you to create and rename a new copy of this invoice template.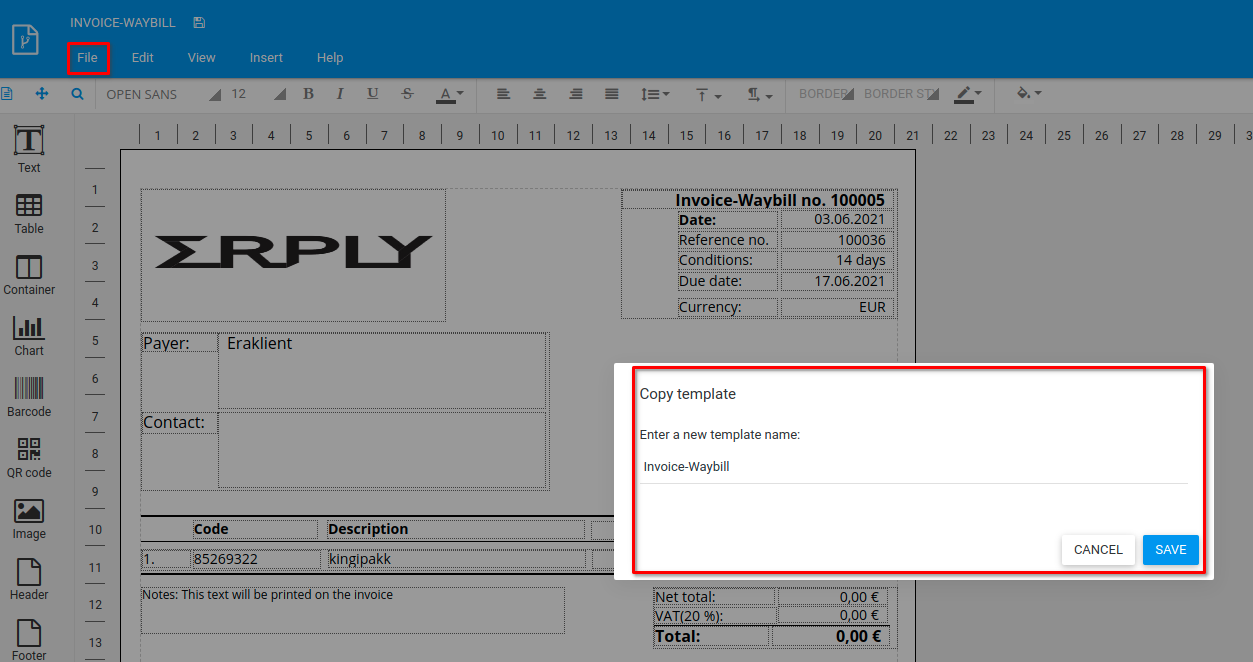 If you want to start from scratch, you can do so by clicking on the Reports module and selecting Actual Reports.
Recommended gift receipt format
Click File in the top menu bar and select Page setup to adjust the page size.
The following recommended dimension values work with most conventional receipt printers:
Page setup:
Width: 10
Height: 25
Unit: Centimeter
Margin:
Top: 1
Left: 0.5
Right: 0.5
Bottom: 0.3
Rotation: 0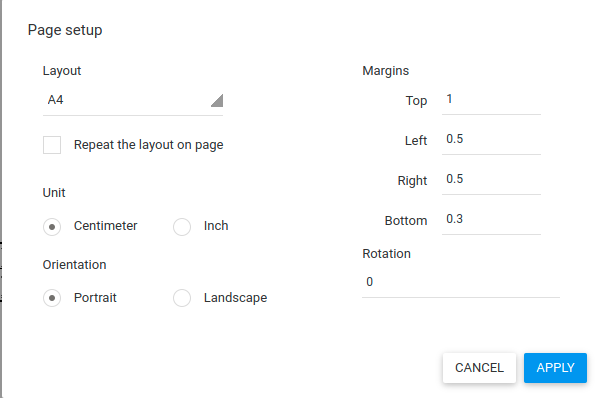 Add and rearrange elements in your new receipt template until you create a layout that you're satisfied with. Learn more in our Actual Reports guide.
Note: If you're using the Open Sans font, try to keep your font size within the range of 12 to 16.
Anything below 12 might look too small and anything above 16 might look too big.
Find the Template ID
To locate a receipt's Actual Reports template ID,look at your web browser's URL.
The Actual Report's template ID is the number located after the "/editor/" line. Save this number, you will need it later!

Assign your new receipt template to a store location and register
In the back office, navigate to Retail and select Locations. Open the POS location where you wish to add your custom receipt template.
Scroll down and click on the Attributes tab. Select New to create a new attribute.

Enter the following values in exactly as they appear on this guide:
Attribute name: "actual_report_id"
Attribute type: int
Attribute value: The template ID # recorded earlier when you created your new template.

Save when you are done.
Back on the location card, locate the Points of sale tab and click on the Register that you would like to have your custom receipt template print out on.
Create a new attribute using the same values as above.
Hard reload your POS
Depending on your cache settings, your computer might still remember the old receipt ID. If your new receipt does not print out, you'll need to clear your cache for Erply.
Open your POS, right-click on a blank space and select Inspect. It will open new menu on the right side of the screen.
Locate the reload icon on the left side of the address bar in your browser. Hold down a right-click on the reload button and select Empty cache and Hard reload.

Your POS will reload. Close the inspect tool by clicking the X icon on the right side of the POS as shown below: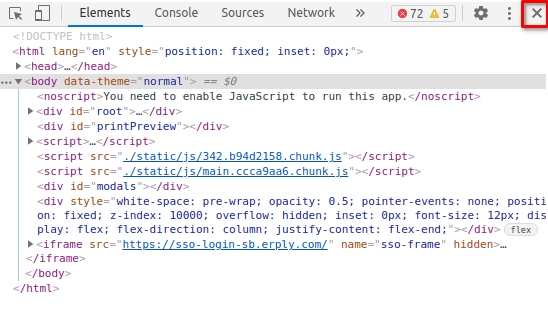 You've successfully created a custom receipt! After following all the steps above, you should now be able to provide your customers with customized receipts that better reflect your business.
List of common values added to receipts
Click the Text button to add a new text field to your receipt template.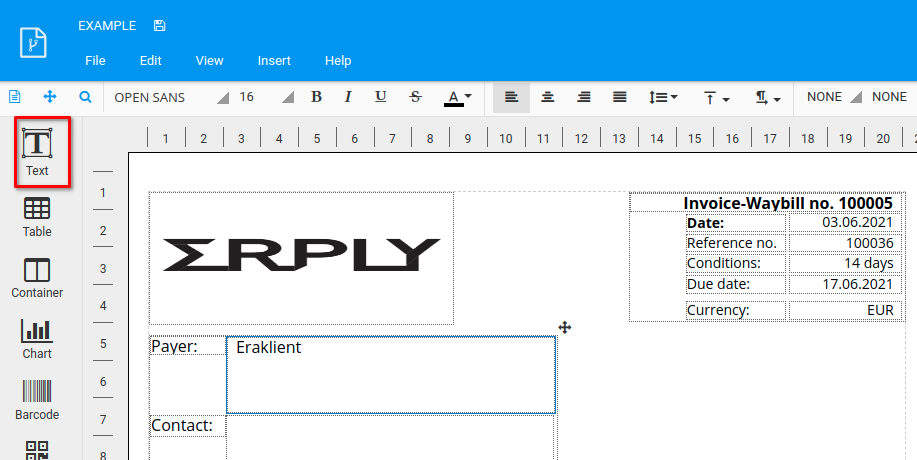 You can click and drag the text field to move it anywhere on your receipt template.
Click on the text field to select it, then click Insert data field on the right-hand Properties menu bar.

Data values commonly added to custom receipts:
| | |
| --- | --- |
| Data field name | What is added: |
| {payerName} | Customer name |
| {documentDate} | Date of sale |
| {title} | Name of item purchased |
| {warehouseName} | Store location |
| {registerName} | Register name and store location |
| {documentNumber} | Sales document number (orders, invoices, receipts, etc) |
| {referenceNumber} | Document reference number (orders, invoices, receipts, etc) |
| {attribute source-uuid} | Gift card serial number |