What is the Customer Duplicate Phone And Email Verification plugin?
Erply's customer duplicate phone and email verification plugin helps to prevent creating duplicate customers on your Erply account.
When creating a new customer in POS, the plugin checks the email and phone fields to identify any matching entries with the already existing records. If any matches are found, the POS user will be notified.
Benefits of the plugin
Prevent duplicate accounts
Eliminating duplicate accounts helps prevent data mismatching when employees interact with your customers.
Back office reporting
Preventing duplicate accounts enables you to pull sales and customer reports without manually associating individual pieces of data. This is helpful for instances where the same customer made multiple purchases under separate accounts.
How to use the plugin?
The plugin has to be activated through Erply Plugins Manager. Please contact our customer support in order to get it installed on your Erply account.
If the plugin is enabled, you can start adding a new customer in POS. See instructions here.
If you are entering an already existing email address or phone number, the following message will be displayed: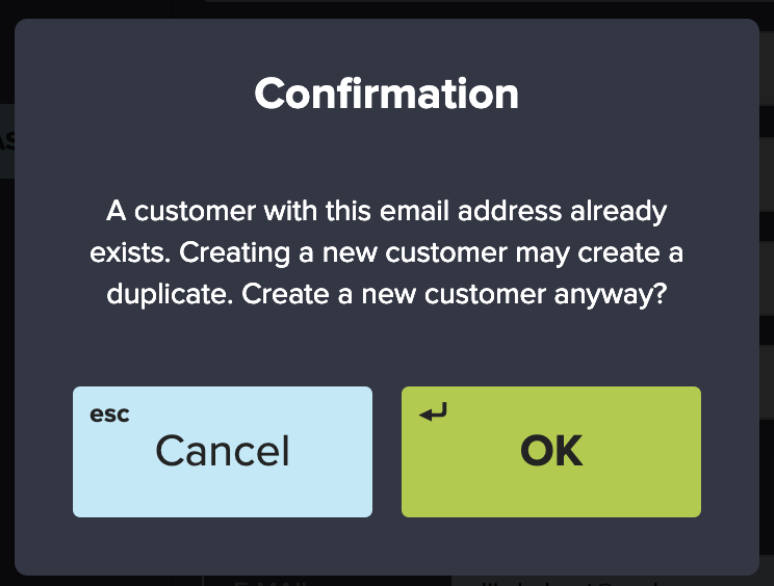 You can either proceed by pressing OK that ends up with a new customer being added into the system.
Alternatively, you can Cancel the new customer records' saving process and edit information on the email or phone field, if required.